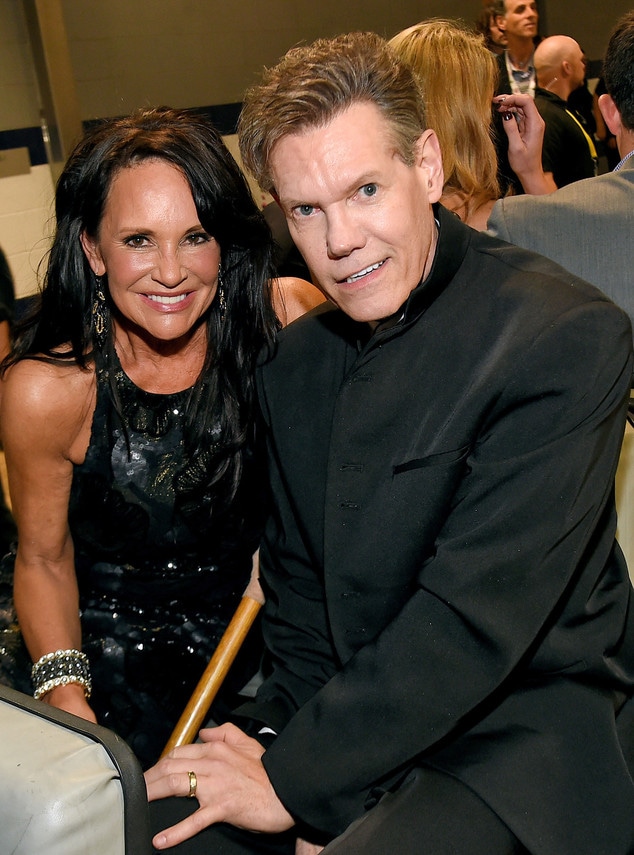 Rick Diamond/ACM2015/Getty Images for dcp
Turns out that was Randy Travis' wife with him at the 2015 Academy of Country Music Awards last night.
A rep for the country music star confirms to E! News that Travis married longtime fiancée Mary Davis on March 21 in Texas.
The happy news comes as Travis continues to recuperate from a serious health scare, the "Storms of Life artist having suffered a stroke while being treated for a heart condition in July 2013, a complication that required surgery to relieve pressure on his brain. After being discharged from the hospital, he then needed to spend time at a rehabilitation facility for physical therapy and further treatment.
And Mary was by his side throughout.
"It was an amazing gift to feel all of the love from you tonight," Travis, whose rare public appearance at the ACM Awards Sunday in Dallas earned him a standing ovation from his fellow audience members, said in a statement posted to his website.
He added: "It has been a hard fought and miraculous journey since my stroke two years ago, and I have gained a greater understanding of God's grace and how quickly events can change us.
"Words can never explain my gratitude to those who continue to believe in me, pray for me, and keep me lifted up in thought and deed. The kind cards and heartfelt letters of testimony and encouragement brought me through the darkest of days. Mary read each and every one of them to me and I felt the love and concern being sent my way; and, I gathered strength from this. None of us are worthy of the immense outpouring of support shown to me and I consider each of my fans, a friend. Thank you from the bottom of my heart."
Radar was first to report on the covert nuptials. Congratulations to the newlyweds!