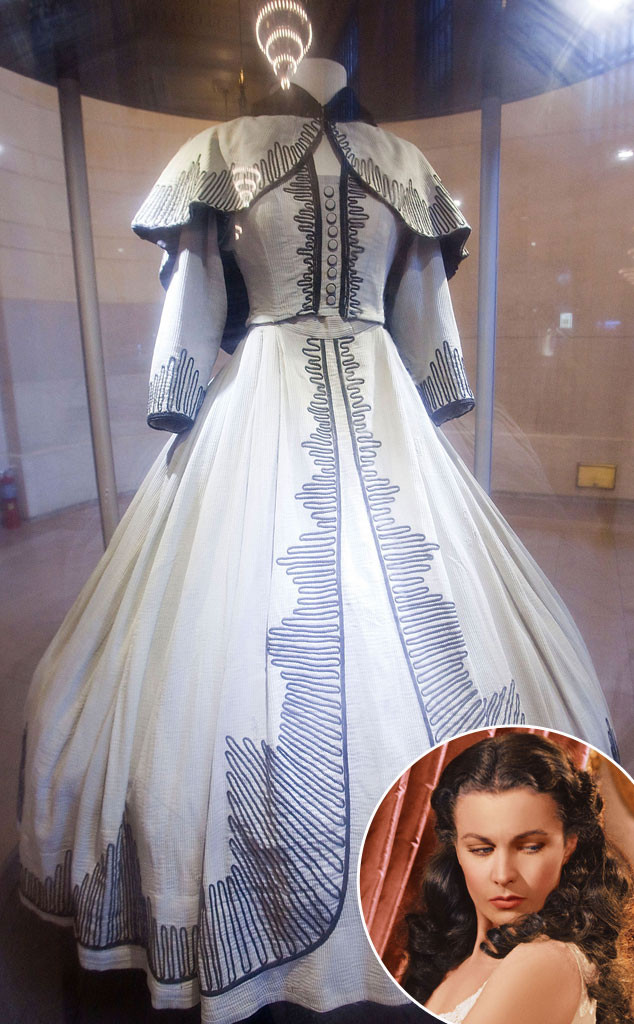 Getty Images
Frankly, my dears, this dress is worth a lot.
A floor-sweeping frock worn by Vivien Leigh in several scenes of the 1939 classic Gone With the Wind sold at auction for a cool $137,000 in Beverly Hills on April 18. The dress, which is light blue in the movie but has since faded to a dove gray, features a ball skirt, capelet, buttons down the bodice and a black, linear print.
The New York Times reports that James Tumblin, an avid Gone With the Wind memorabilia collector, originally purchased the dress for $20 in the early 1960s, when he worked in the hair and makeup department at Universal Studios. (Over the years, Tumblin has collected over 300,000 pieces from the film.)
And that wasn't the only high-priced item! A straw hat worn by Vivien, whose on-screen portrayal of Scarlett O'Hara earned her an Oscar and positioned her to become a Hollywood legend, sold for more than $52,000.
As for whether more six-figure items are set to be sold from Tumblin's collection, well, tomorrow is another day.