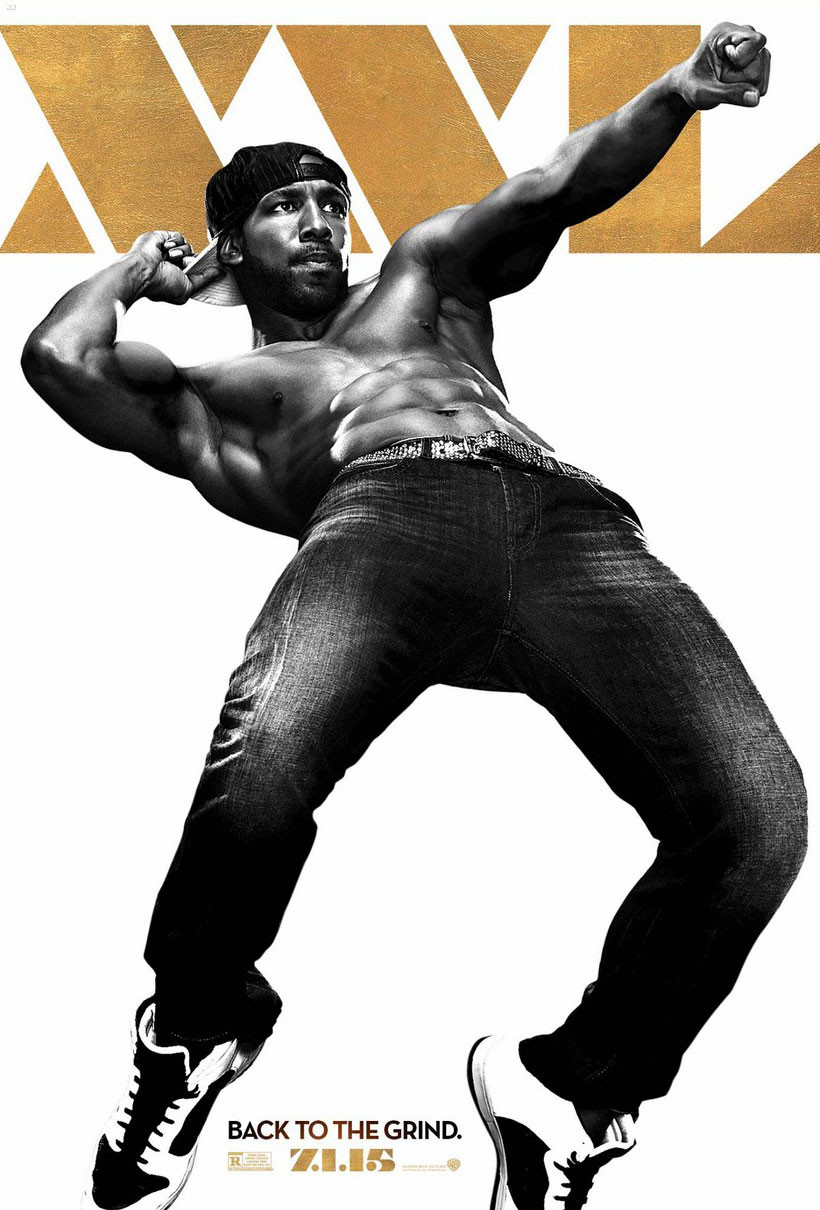 Instagram/Warner Bros.
Stephen "tWitch" Boss is giving Channing Tatum a run for his money!
In some new recently released posters for Magic Mike XXL, the So You Think You Can Dance star busts a move while flaunting his super-sexy, rock-hard body. tWitch's poster features the dance pro doing a body roll. His six-pack abs look ridiculously chiseled and his bulging biceps don't look too bad either as he dances shirtless in jeans and a hat.
As for Tatum's sizzling poster, which was released just the other day, the 34-year-old strikes a technical dance pose on the tip of his toes while also flaunting his sexy, ripped body in only jeans.