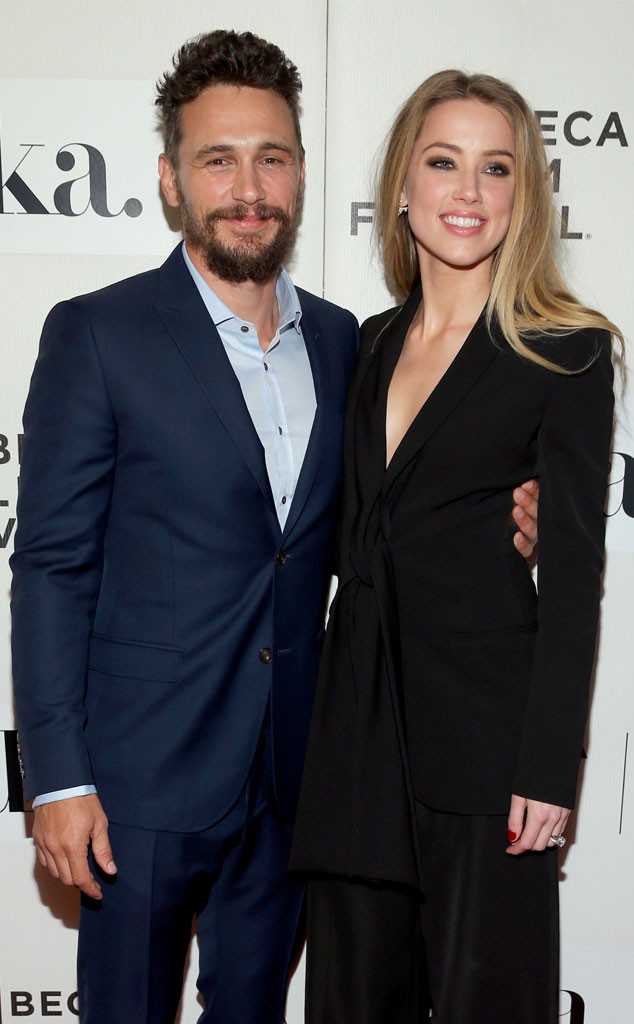 Jemal Countess/Getty Images for the 2015 Tribeca Film Festival
James Franco and Amber Heard are at it again.
Seven years after having appeared together in Pineapple Express, the two have reunited for The Adderall Diaries, a film adaptation of Stephen Elliott's best-selling memoir of the same name.
"James and Amber have great chemistry," the movie's director Pamela Romanowsky told us Thursday at the Adderall premiere at the Tribeca Film Festival. "As a director, it's really exciting to see two people who haven't spent much time together come into a room to do a scene and find this connection and electricity between them. It was really exciting to watch."
Franco stars as in the movie as writer with many issues, including substance abuse problems. Heard plays his New York Times crime reporter love interest.
The cast also includes Ed Harris, Christian Slater, Cynthia Nixon and Wilmer Valderrama.