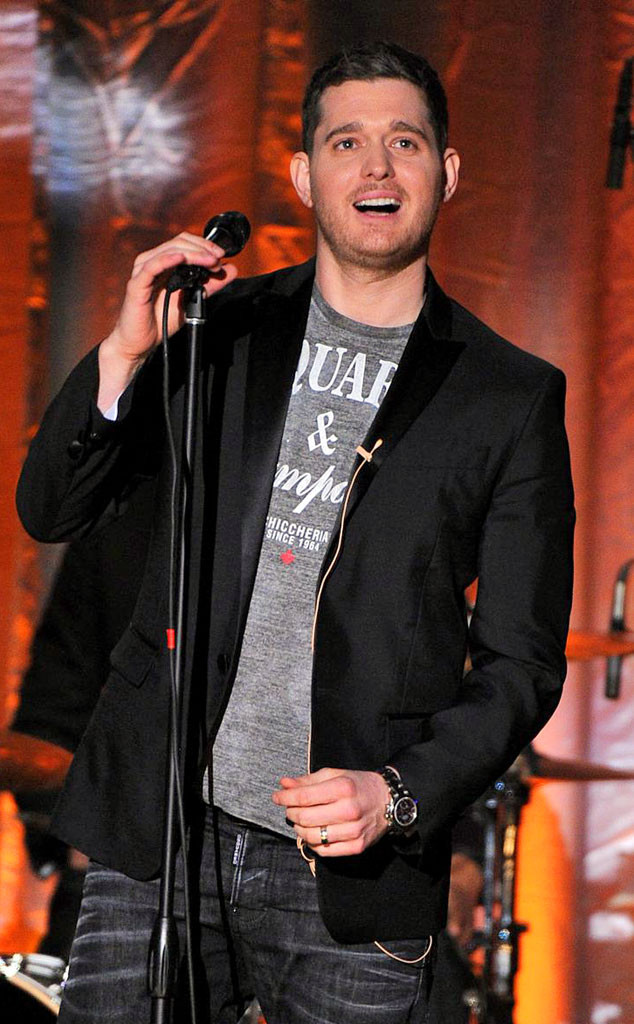 Courtesy: Frank Micelotta/Invision/AP
The Internet has spoken, and it has spoken loudly.
Following extreme backlash over an Instagram photo of a woman whose booty seemed to be peeking out of her shorts that Michael Bublé posted, the 39-year-old Canadian singer has apologized for his actions.
Insisting that he didn't mean any harm by sharing the photo his wife, Luisana Lopilato, took, the "Haven't Met You Yet" singer tells E! News in a statement, "Anybody who knows me would never misinterpret the message of the photo my wife took in Miami that seems to have caused unexpected rage by some people. I do not court controversy."
The statement continues, "But I realize that a photo that was meant to be complimentary and lighthearted has turned into a questionable issue. For the record, it hurts me deeply that anyone would think that I would disrespect women or be insulting to any human being. I was not brought up that way and it is not in my character."