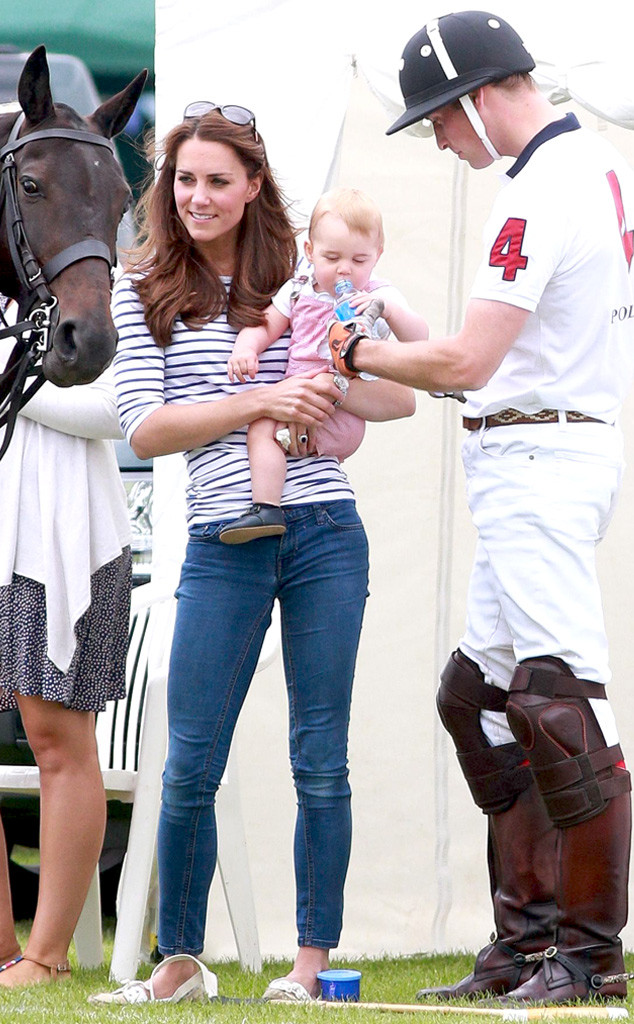 REX USA/Rex
A second royal baby is due to arrive any day now, and luckily he or she will have an assortment of luxe baby goods already at home!
While hand-me-downs may get the rap of being, well, not the finest, we're sure that these royal hand-me-downs are the best of the best. Why? Because they were just that when they were first given to Prince George. The soon-to-be big sibling arrived on July 22, 2013 to worldwide well wishes and a range of regal gifts.
As a refresher, Kate Middleton didn't have a baby shower (which is generally not the custom in England), but she and Prince William were still quite prepared for Prince George's arrival.