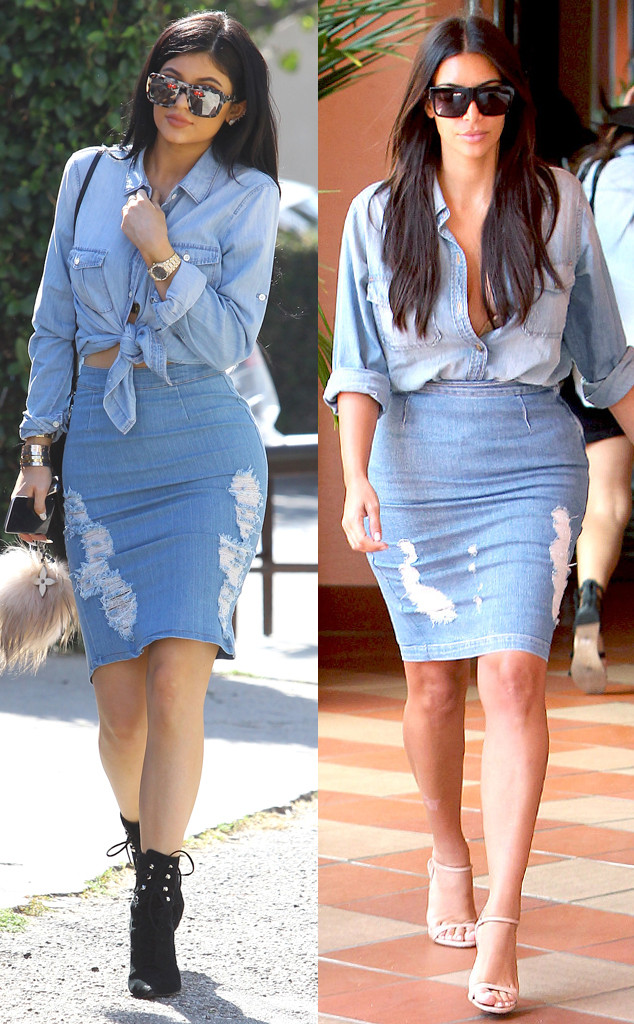 RMBI/FOCU/AKM-GSI
No, you're not seeing double, but what you are seeing are two sisters who clearly share a closet!
Kylie Jenner has made no secret of the fact that she loves to rummage through Kim Kardashian's wardrobe in the hopes of finding the perfect thing to wear for every occasion—and who wouldn't, really—but lately, it seems, that the teen has been on a borrowing frenzy.
We're not even going to get started on all the similar items the E! reality stars wear, let's have a look at all the times Kylie's been caught red-handed wearing Kim's things!
First up on the docket? The head-to-toe denim look! Both ladies flaunted their curves in the Canadian tuxedo except Kylie opted for a slightly sexier version by tying her top and exposing her midriff.