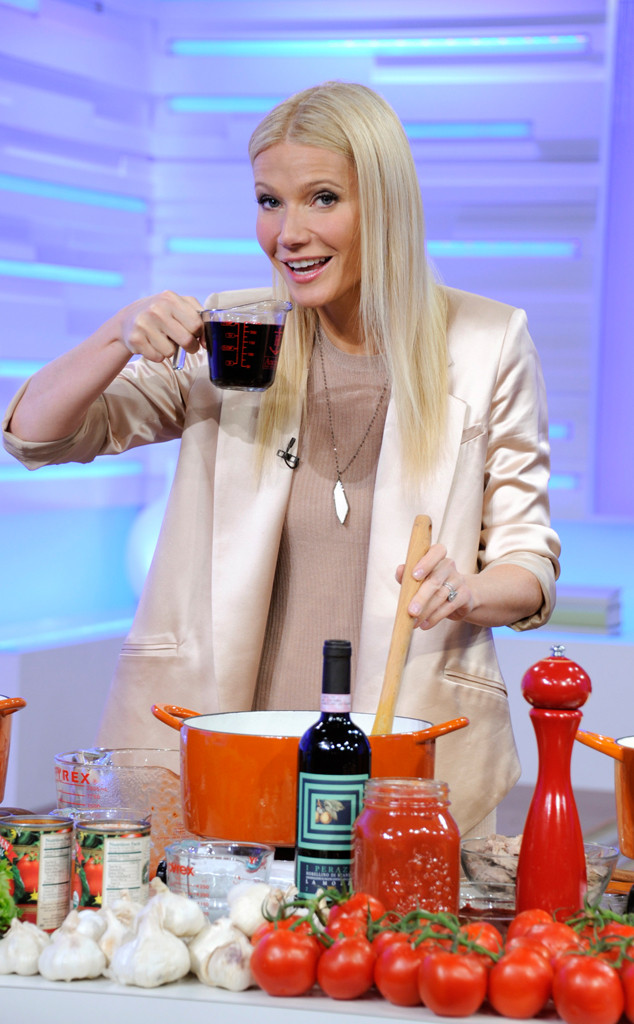 Ida Mae Astute/ABC via Getty Images
Did anyone really think Gwyneth Paltrow could feed her family on a $29 budget?
"Last week, chef (and great man) Mario Batali challenged me to raise awareness and money for the NYC Food Bank by trying to live on $29 dollars for the week (what low income families on SNAP are trying to survive on)," the actress wrote in her goop newsletter. "Dubious that I could complete the week, I donated to the Food Bank at the outset, and all of us at the goop office began the challenge."
Paltrow spent $24.40 on "things like avocados and limes," which "are cheap."
Noble as her intentions were, the New York Times best-selling cookbook author didn't last long. "As I suspected, we only made it through about four days, when I personally broke and had some chicken and fresh vegetables (and in full transparency, half a bag of black licorice)," Paltrow, 42, confessed. "My perspective has been forever altered by how difficult it was to eat wholesome, nutritious food on that budget, even for just a few days—a challenge that 47 million Americans face every day, week, and year."
(So that explains why she attended an $80 prix fixe menu event at L.A.'s Animal.)