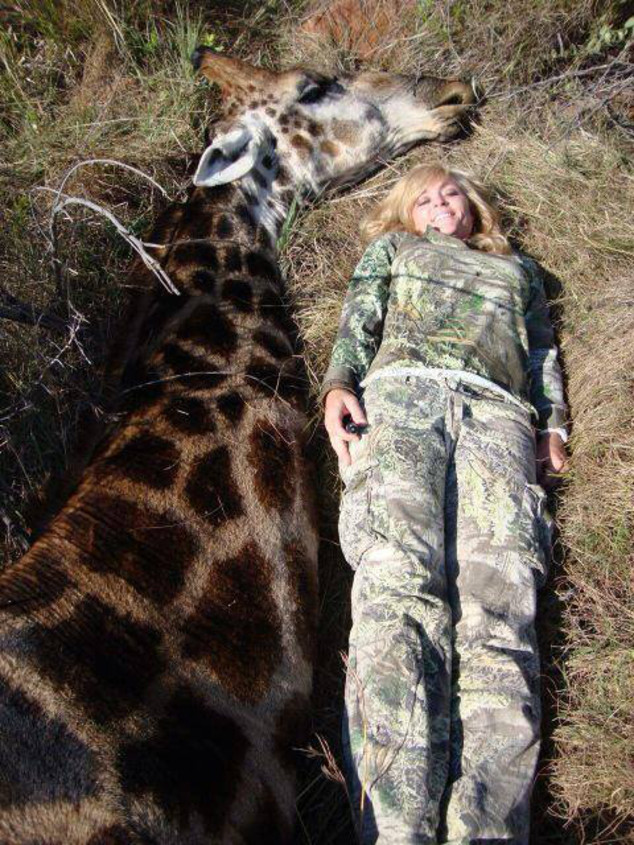 Facebook
This is no laughing matter for Ricky Gervais.
The funnyman took a very serious turn when he came across something that truly disturbed him—a controversial photo of hunter Rebecca Francis posing next to her kill.
To be more specific, it's a picture of Rebecca Francis smiling next to the corpse of a giraffe that she killed. Yeah, that didn't sit well with a lot of people, who began targeting the hunter and even sending death threats. Gervais didn't go that far, of course, but he did make it very clear that what she did was not OK with him.
The 53-year-old comedian reposted the picture on Facebook and wrote, "What must've happened to you in your life to make you want to kill a beautiful animal and then lie next to it smiling?"