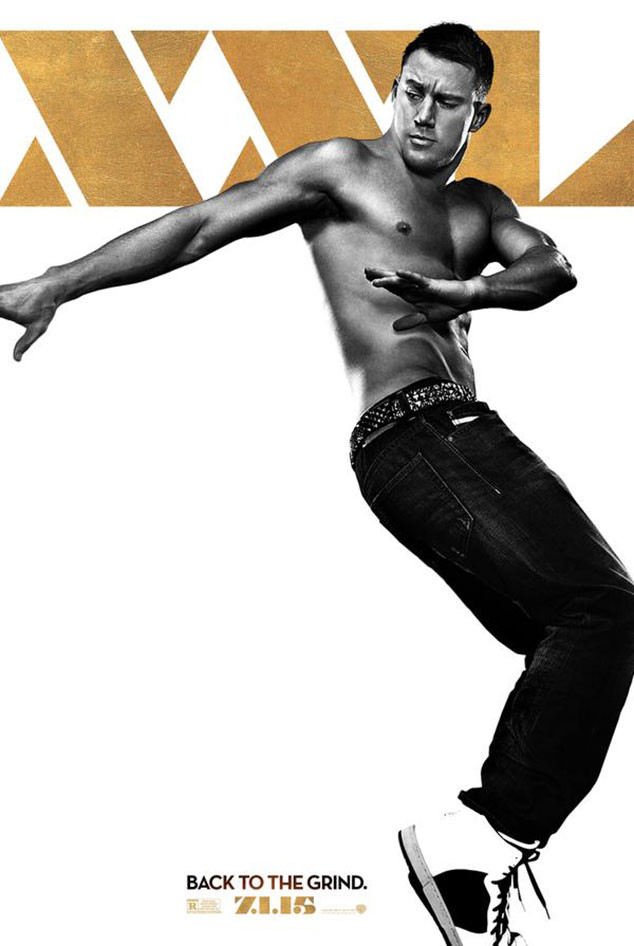 Twitter
Channing Tatum is bringing the heat this summer.
In anticipation of Magic Mike XXL's July 1 release date, Warner Bros. teased a new picture of Tatum via Twitter. "There's nothing like a little tease to start your week off right. Want the full body experience? Follow @MagicMikeMovie on @Snapchat for more starting this morning…" the studio wrote on Tumblr.
Snapchat users got to see the shirtless star before anyone else.
Not everyone uses the Snapchat app, however, so Tatum gave the people what they wanted by sharing the poster on Twitter. "All day. All night. #MagicMikeXXL," the 34-year-old actor tweeted.
How will the movie differ from its 2012 predecessor?
"No plot," Tatum jokes in Entertainment Weekly's Apr. 17/24, 2015 issue. "Just a bunch of naked dudes sitting around doing dude stuff. We read all the message boards, and people were like, 'Less story. Less plot. Just dudes' things.' And we listened to that."