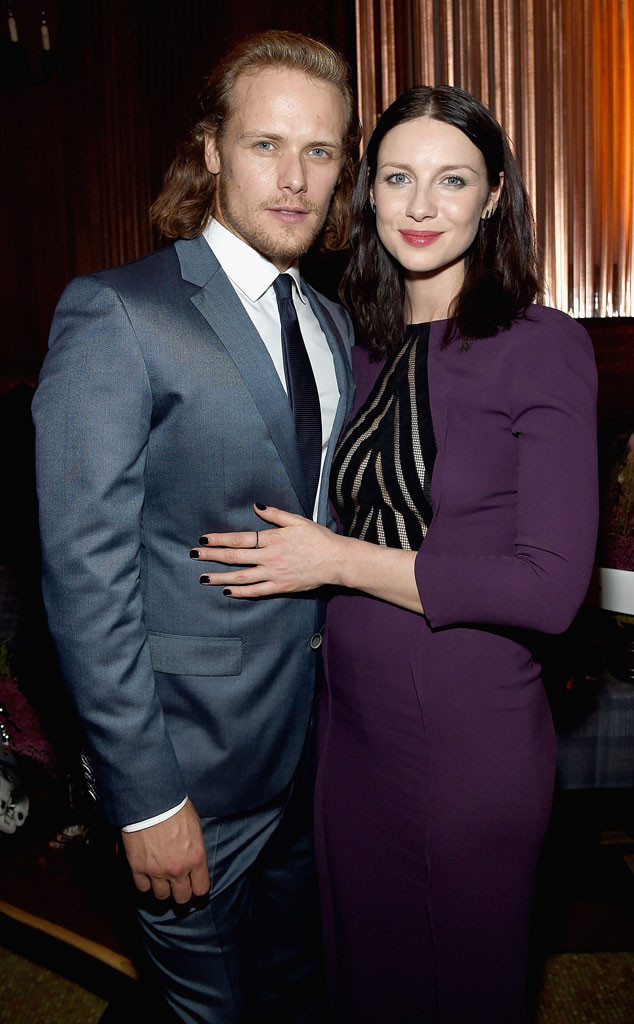 Jamie McCarthy/Getty Images
True fact: Outlander fans just might be the most passionate fanbase around, especially when it comes to the core romance of Jamie (Sam Heughan) and Claire (Caitriona Balfe)! We have known lots of "shippers" in our time (fans who root for a particular relationship), and trust when we say, the loyalty with the kilt-lovers is FIERCE.
So, this got us thinking. Now that the Outlander actors are the recipients of such raging shipperdom (that's not a word), were the tables ever turned? Have they ever shipped a TV couple of their own? Of course they have. But some were hard-pressed to come up with their favorite TV ship. The ones that did, well, their answers are equal parts amazing, funny and wrong.
The question: Fans of the show are very invested in Jamie and Claire. Have you, as a viewer, ever been as invested in a TV couple?