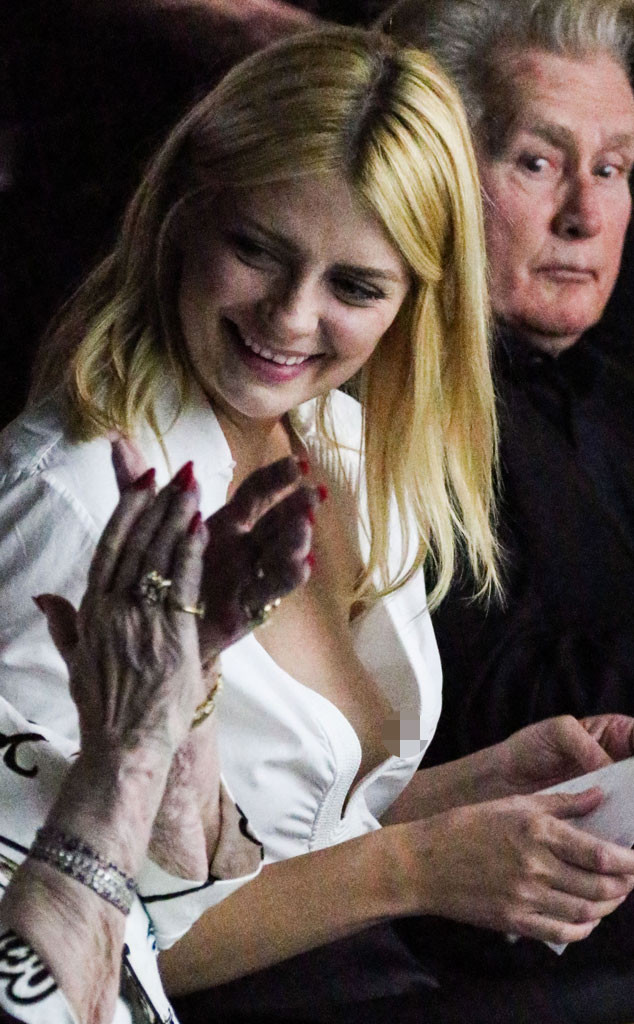 Splash News
Well that wasn't supposed to happen.
Mischa Barton thought she was simply going to enjoy a Friday night out in Hollywood. But while attending a special screening of Bhoptal: A Prayer for Rain, the actress had a little bit of a wardrobe malfunction.
While sitting down in her reserved seat, the 29-year-old's plunging white top just so happened to reveal she wasn't wearing a bra. What came next was a full-on nip slip! Can we all say oops?
But before your eyes glance over at The OC alumna's top, perhaps you should take a look at Martin Sheen.