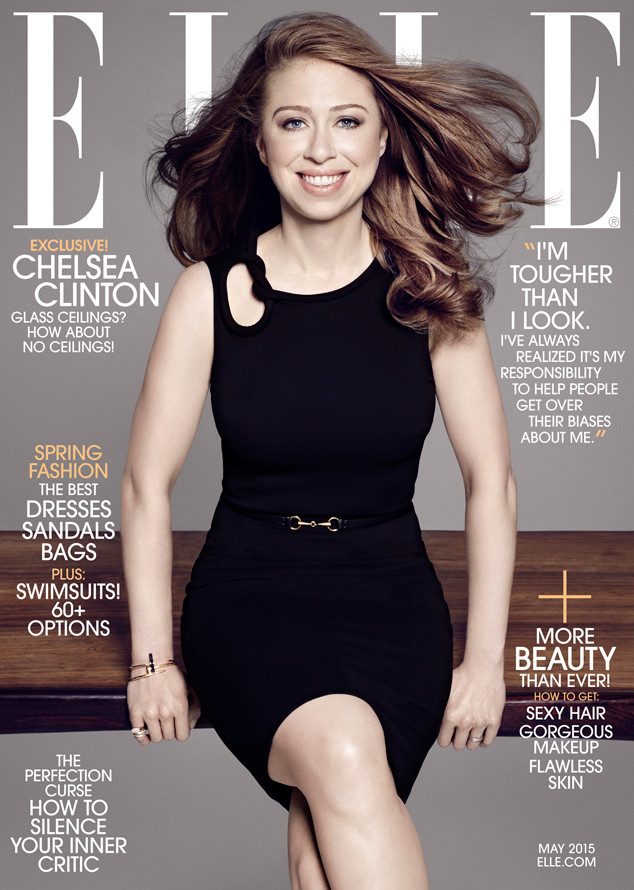 Paola Kudacki for ELLE
First of all, we want that Gucci dress that Chelsea Clinton is wearing on the cover of the May issue of Elle.
And second...
How's this for timing?!
The 35-year-old activist and former first daughter may have opened up to the magazine about how motherhood has changed her life and how utterly fabulous her 6-month-old daughter Charlotte is, but we're thinking that the doting mom didn't have Charlotte in mind (not yet, anyway) when she expounded upon the importance of electing a female president.