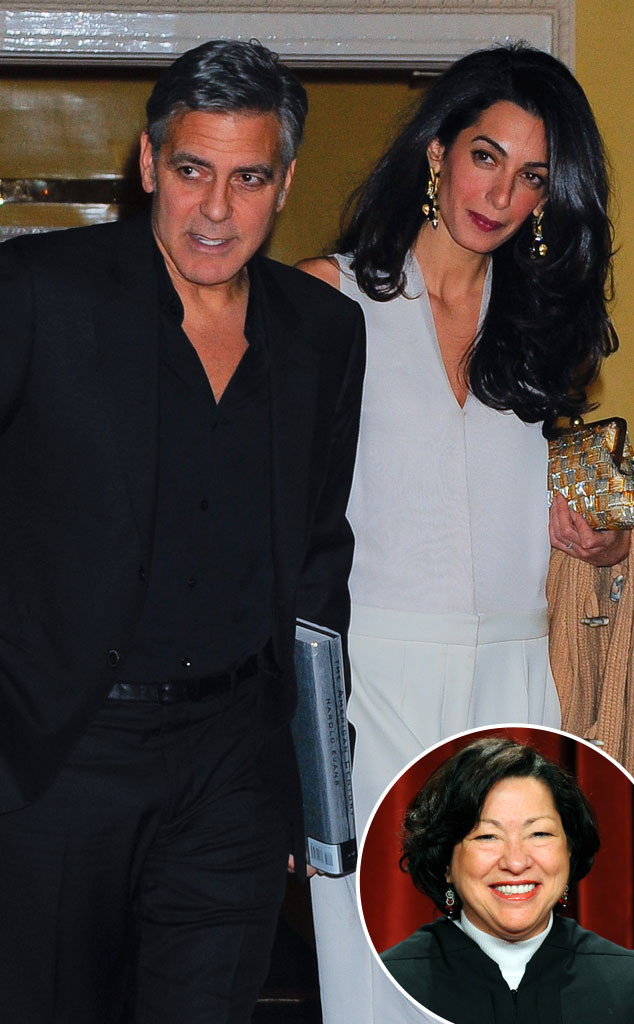 Luis Yllanes/Splash News, TIM SLOAN/AFP/Getty Images
This week a most legendary event went down. Three of the most important, influential and mystical people of our time had dinner together: George Clooney, Amal Clooney and Supreme Court Justice Sonia Sotomayor.
It all went down at luxury dining establishment Harry Cipriani, which is perhaps one of the only restaurants in New York City with the capacity for such majesty. In fact it's a mystery as to why the world didn't just straight-up implode as a result of these three legends dining together.