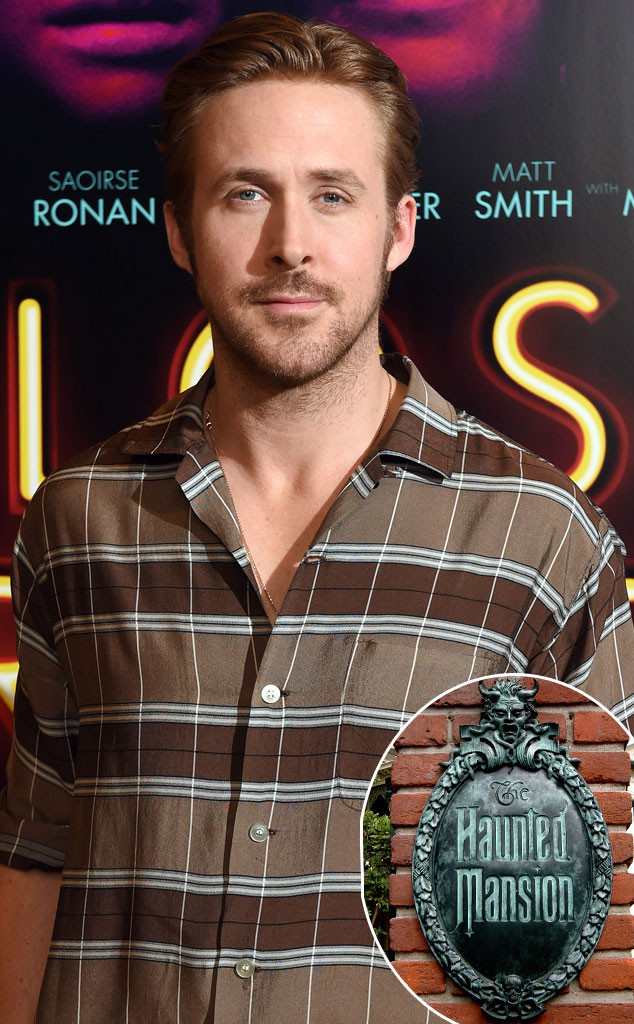 Getty Images
Hey girl, this may make you cackle in ghoulish delight!
Ryan Gosling may return to his Disney roots again. The actor is in talks to star in the studio giant's new movie The Haunted Mansion, The Hollywood Reporter and Variety reported this week. Gosling, director Guillermo Del Toro and Disney have not commented. The film is based on the fan favorite theme park ride and was announced in 2010.
Gosling rose to fame as a child star in The All New Mickey Mouse Club in the '90s and appeared in Disney's Remember the Titans. On Oscar Sunday, he and del Toro had spent more than 11 hours together at Disneyland. Accompanied by friends and a VIP guide, who allowed them to bypass the lines, the two rode several rides and dined at the private, members-only Club 33. Among the rides Gosling enjoyed? Yep, Haunted Mansion, E! News had learned.
The two also appeared on stage together at the 2015 SXSW festival last month in Austin, Texas to discuss the making of Lost River, Gosling's directorial and screenwriting debut, which hit theaters on Friday.