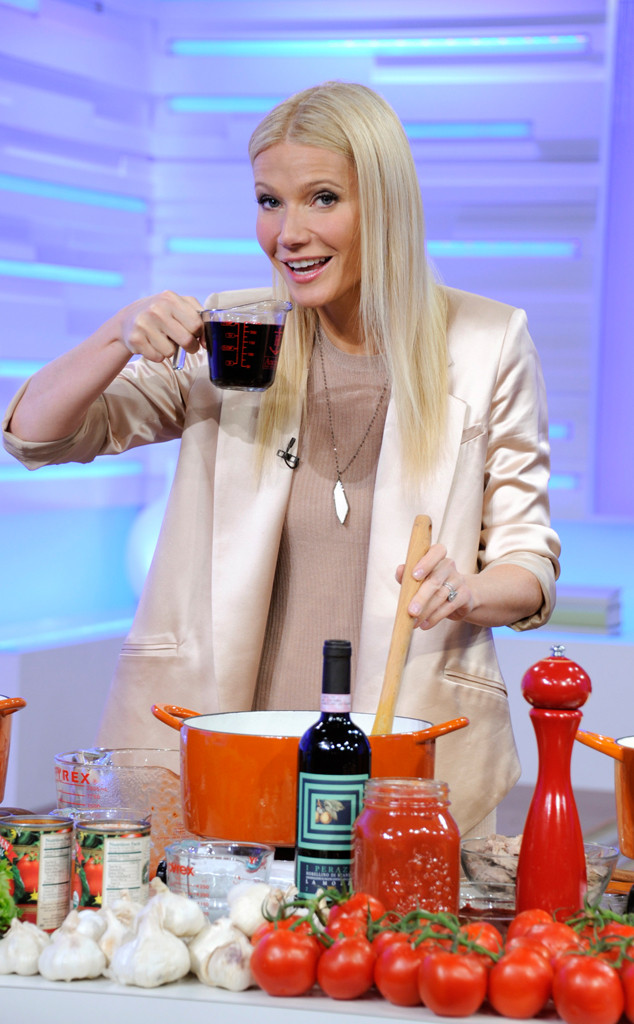 Ida Mae Astute/ABC via Getty Images
Gwyneth Paltrow has certainly had her fair share of Michelin-rated meals at swanky restaurants around the globe, but the Oscar winner is switching things up a bit for a good cause.
The mother of two took to Twitter yesterday to reveal that she's joining the #FoodBankNYCChallenge—where she'll rely on only $29 to feed her for seven days.
She posted a collage of food—which included beans, rice, a dozen eggs, a sweet potato and more—and wrote the following caption next to the tweet:
"This is what $29 gets you at the grocery store—what families on SNAP (i.e. food stamps) have to live on for a week."