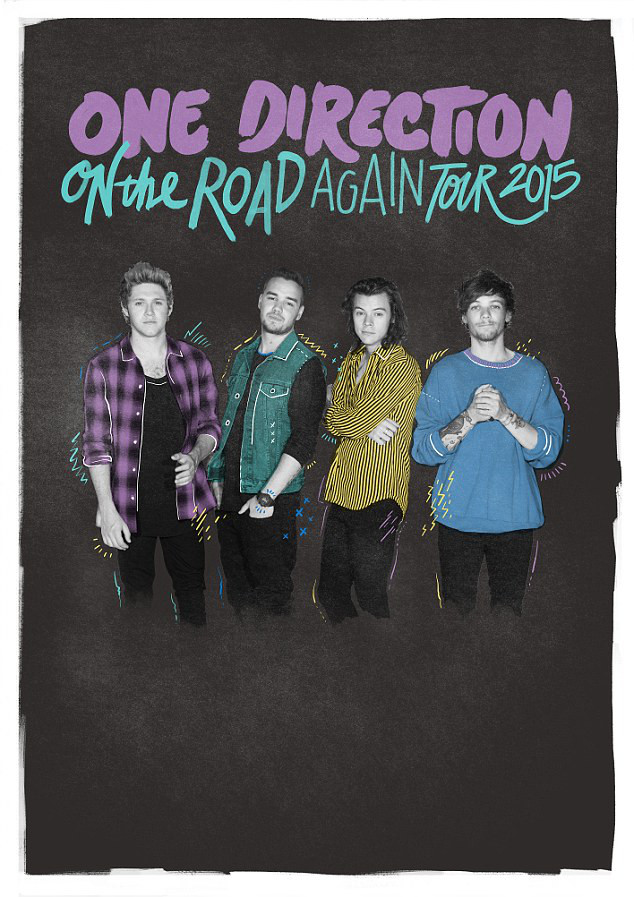 We saw the tour video without Zayn Malik, but now One Direction has unveiled its poster for its On the Road Again tour. Sadly, Zayn has been cut yet again.
Although there is a gaping hole in our hearts, ears and eyes from where Zayn used to be, we can't help but smile at seeing Niall Horan, Harry Styles, Louis Tomlinson and Liam Payne together again. The poster is a shade of charcoal with the boys in black and white with the exception of their clothes, which have been colorized. The outlines of their bodies have been given Saved by the Bell type doodles (you know, from the intro?), and overall it's just a fun-looking picture.
U.K. newspaper The Sun also snapped some photos of the foursome since going back on tour, and the boys look just as good as they did before Zayn's sudden departure! In one photo they're all smiles while onstage during a concert, and in another they're smiling against a wall while Harry goofily sticks out his tongue.