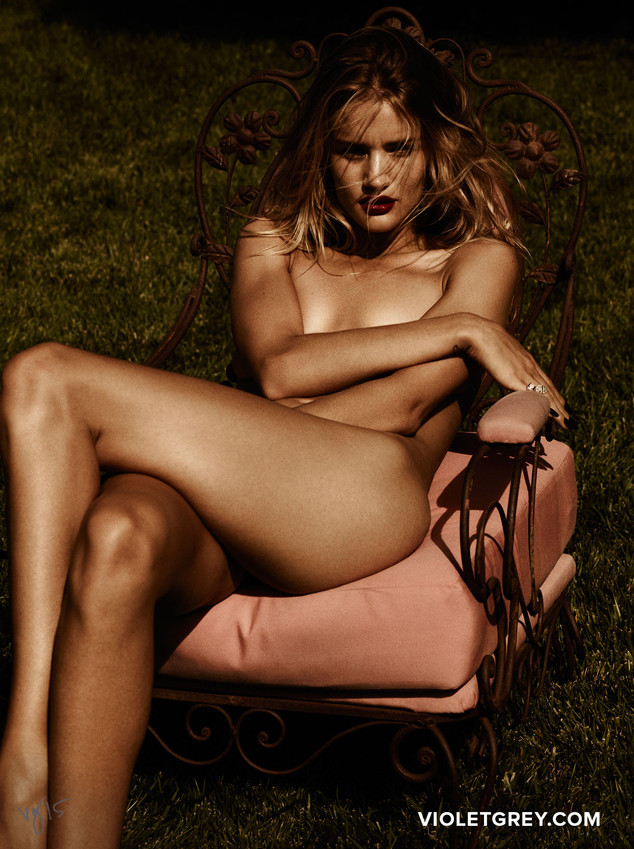 Ben Hassett for VIOLET GREY
Yowza!
Rosie Huntington-Whiteley is baring it all for Violet Grey in one sizzling spread. The supermodel posed completely naked for the series of seductive snapshots photographed in Los Angeles' Pacific Palisades, using only her smize, killer curves and undeniable sex appeal to captivate the eyes of readers.
However, along with the memorable and tantalizing visuals, Rosie discusses working in the industry and recalls the first time she stripped down to her birthday suit for a photo shoot.
"I had just started modeling," she says. "I was in London, and it was a different time. I honestly think I was a lot more free when I was younger. Kate Moss was my favorite supermodel; she set the standard in terms of nudity as fashion and art."