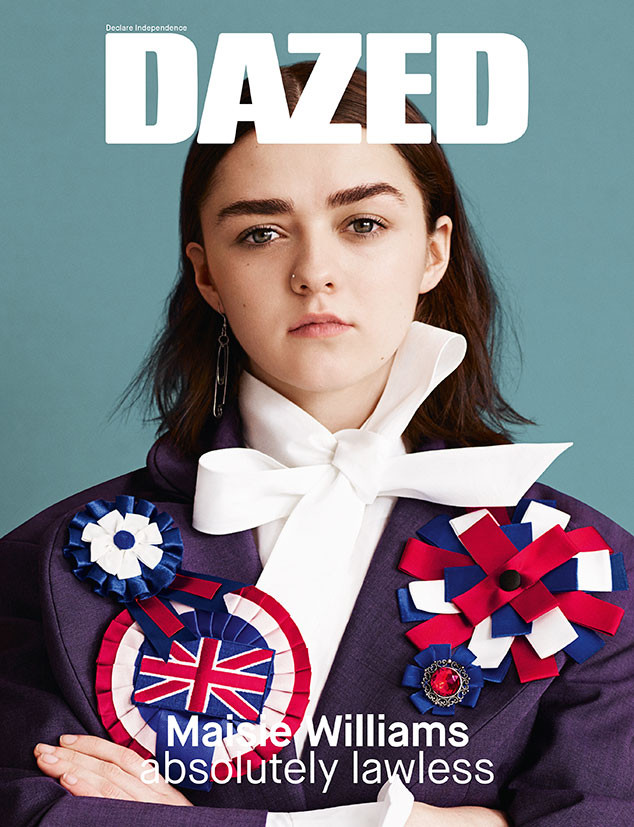 Ben Toms/Dazed Magazine
Many know Maisie Williams as the sword-wielding Arya Stark in HBO's Game of Thrones, but she takes on a whole new level of fierceness in her latest interview with Dazed magazine.
Working the bold brow trend, the English actress talked about the struggles of being a teen in modern-day society.
"I get a lot of adults who are like, 'You don't know s--t,' and it's like, 'You don't know s--t. You have no idea what it's like to be 17 years old,'" said the soon to be 18-year-old.
The star rocks a pensive expression for the cover, wearing a plum coat with various independence themed pins and bows. Inside her ten-page cover story, she can be seen rocking an au naturale look, wearing minimal clothing while holding a red flower.