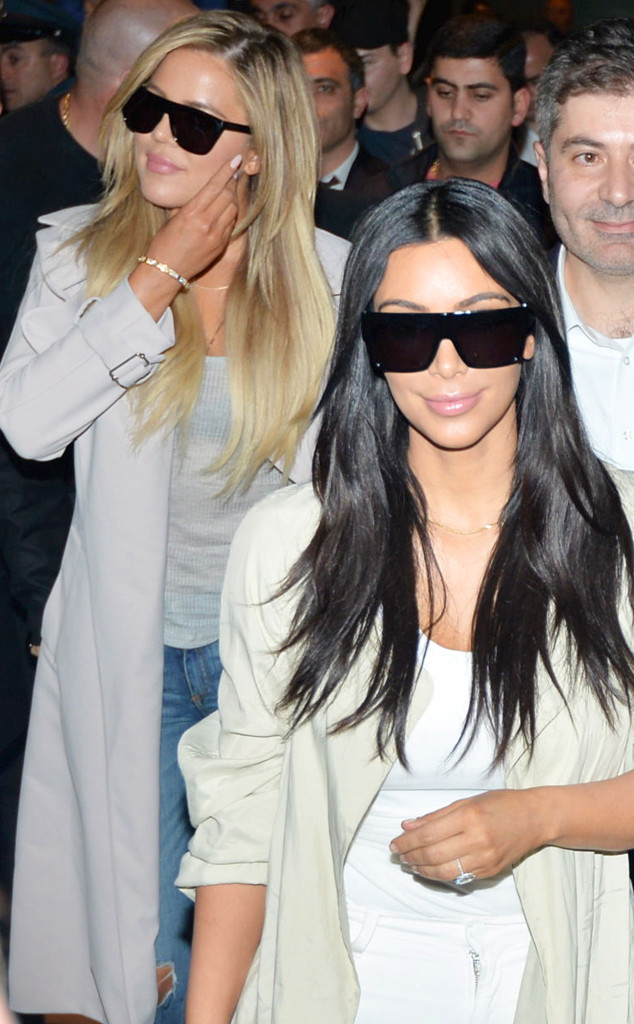 X17online.com
The Kardashians are taking Armenia!
Earlier today, Kim Kardashian, Kanye West, North West and Khloe Kardashian arrived in the capital city of Yerevan for their big trip to the land of their ancestors. The famous family was greeted by hundreds of fans at the airport. Now the Keeping Up With the Kardashians stars are documenting their travels on Instagram!
Kim took to her page just minutes ago to post a nighttime pic of some beautiful buildings and swarms of fans. "Armenia we are here!!!!!" the 34-year-old wrote. "We are so grateful to be here & start this journey of a lifetime! Thank you to everyone who greeted us! I can't wait to explore our country and have some yummy food! ❤ #MyDadAndGrandParentsWouldBeSoProud."