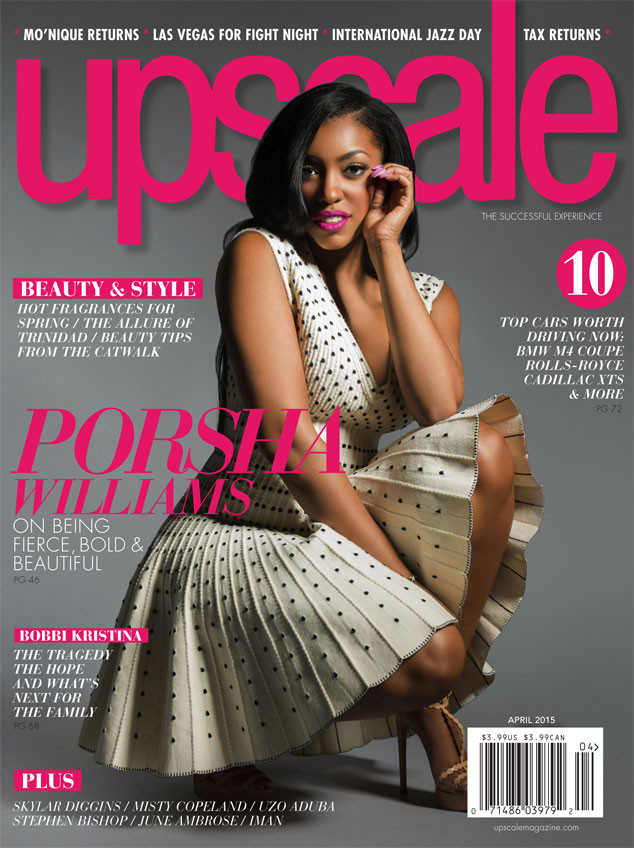 Upscale
Porsha Williams is well aware that good looks can go a long way, but that isn't what she relies on when it comes to creating her beauty empire.
Although she does look absolutely flawless on the cover of Upscale, the Real Housewives of Atlanta star tells the magazine knows that superficial characteristics shouldn't matter even though they sometimes do, despite what her mother, who she names as her "biggest inspiration," has told her.
"[My mother] taught me that beauty comes from the inside out; but I also know that the outside does matter," she says. "My outside beauty wasn't always so pretty, though."
Williams opens up about the bullying she faced as a young child for "being super skinny with big teeth." She also says that other black girls "would tease me and pull my hair because it was long." Even though she has faced critics her whole life, especially since appearing on the hit TV show, the reality star says it has only made her stronger.