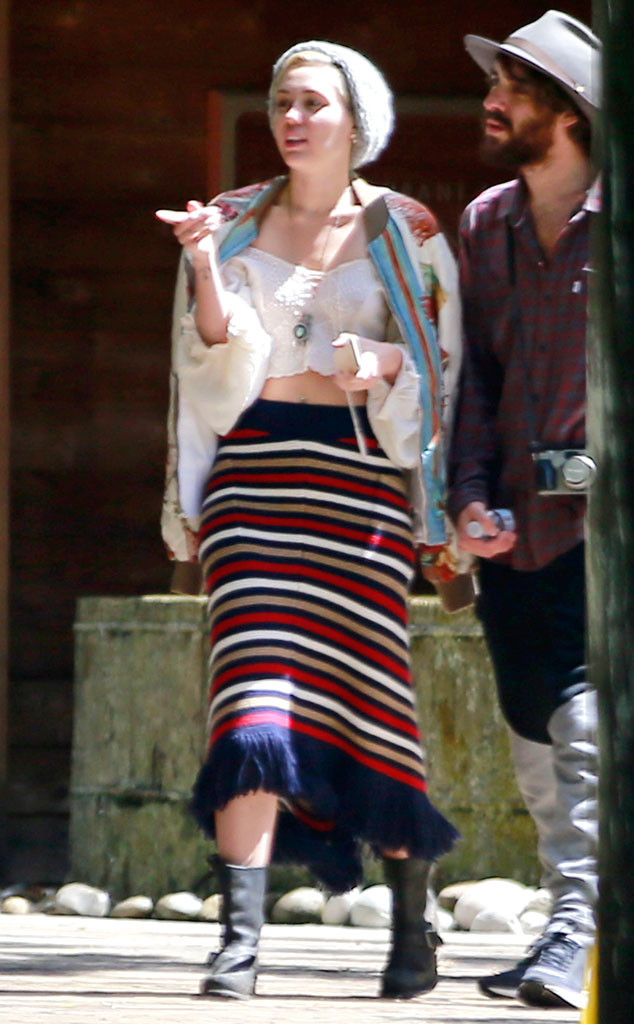 Juan Sharma/Bruja, © PacificCoastNews
Miley Cyrus has headed north!
The 22-year-old "We Can't Stop" singer is currently enjoying some rest and relaxation while on vacation in Big Sur, Calif. While Miley isn't with boyfriend Patrick Schwazenegger, she does have a trusty man by her side: longtime BFF Cheyne Thomas!
In these exclusive pics from the getaway, Miley looks happy while exploring the natural beauty of the coastal town with Cheyne. A source tells E! News that the duo are staying at the Ventana Inn. Miley and Cheyne left the posh hotel today a little after noon to grab lunch in town. After spending an hour lunching, Miley and Cheyne checked out some art pieces at a nearby gallery before walking back to the Ventana.