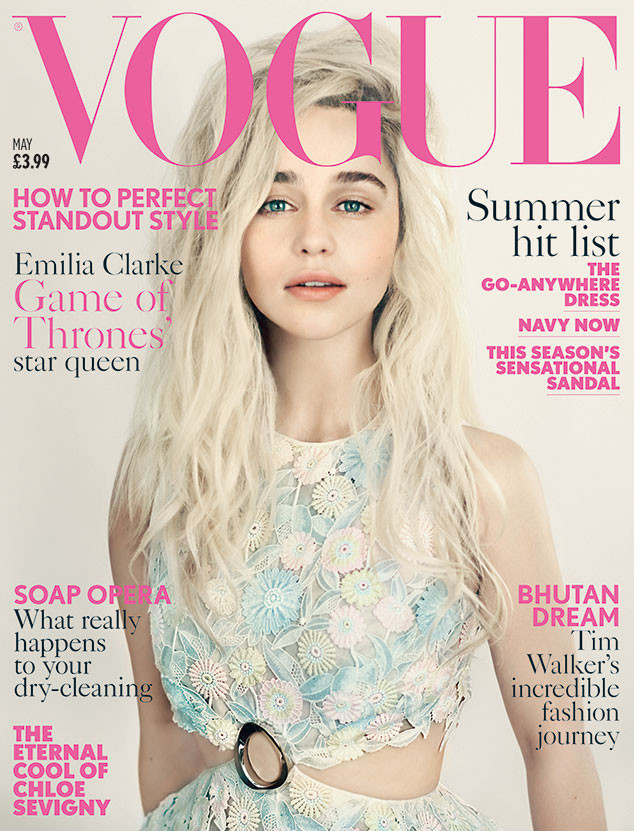 Vogue
With the fifth season of Game of Thrones premiering in just a matter of days, all eyes are on Emilia Clarke and the rest of the ensemble cast.
The stunning actress graces the cover of Vogue U.K. this month, complete with her signature blond wig for the main shot, and poses in a glamorous ruby-red gown for the inside shoot.
The 28-year-old opened up about getting started in show business, and how her family initially reacted to learning of her career ambitions.
"When I told my dad I wanted to be an actress, he replied that there was only one line I needed to learn: 'Do you want fries with that?'"