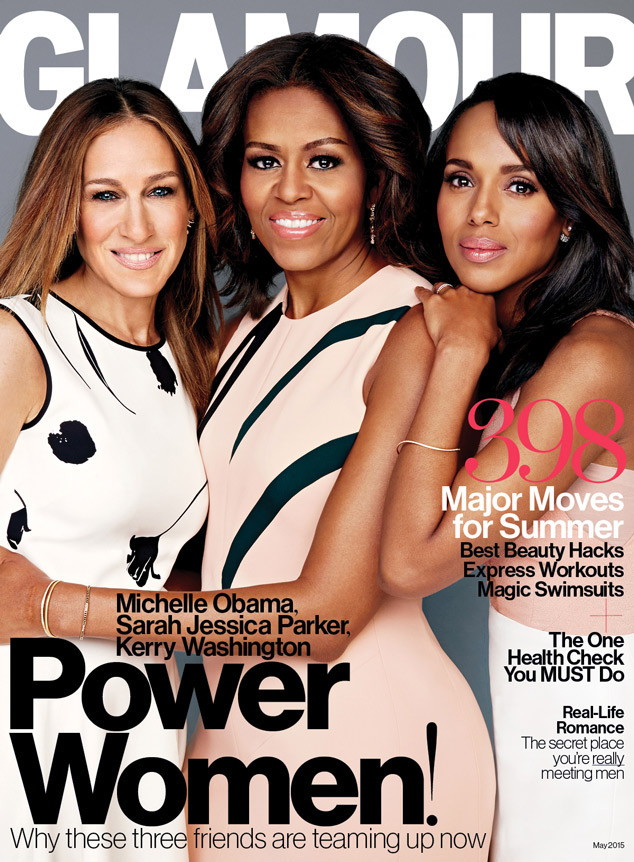 Courtesy Patrick Demarchelier/Glamour
What do Sarah Jessica Parker, Michelle Obama and Kerry Washington have in common?
They've teamed up in support of our country's veterans! The trio of power women grace Glamour's May cover, and inside the magazine they discuss the challenges faced by America's servicewomen, veterans and military wives.
The first lady, who helped launch the Joining Forces initiative in 2011 to support veterans, wants to urge women to ask for help. "Keep asking," she says. "Because that's the only way I survived. My women friends—how we get through is we reach out."