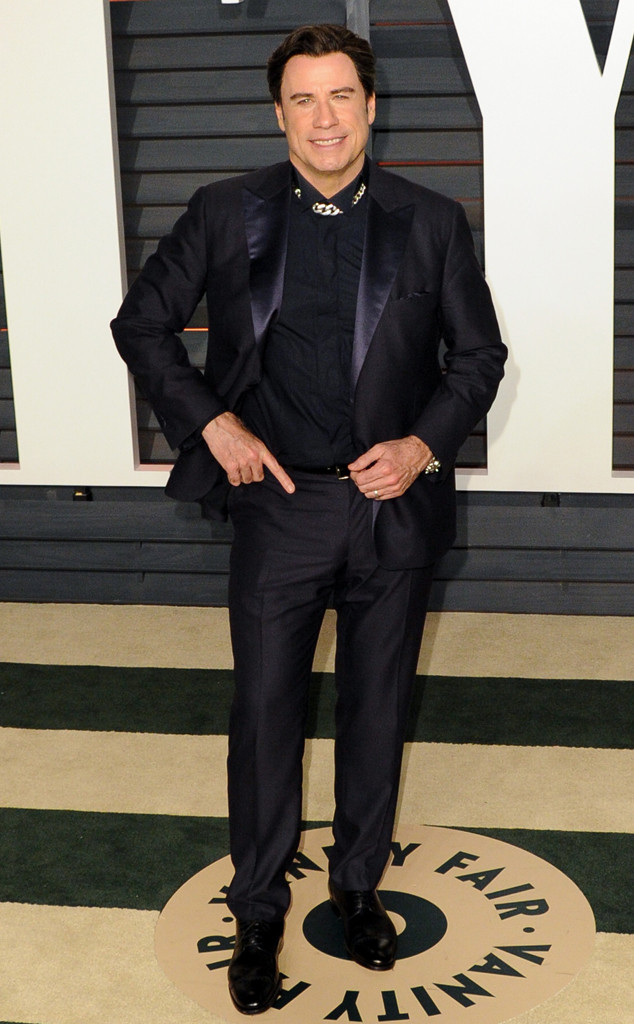 Allen Berezovsky/WireImage
John Travolta will not be watching HBO's critical documentary, Going Clear: Scientology and the Prison of Belief. The film, which shines an expository light on the celeb's church, includes accusations of physical abuse and blackmail of members.
But Travolta, who has been a member for more than 40 years, told the Tampa Bay Times while promoting his new movie, The Forger, that he "doesn't care to" see it. Since its March 29 debut, the documentary has urged people to delve deeper into Scientology and some have even urged members such as Tom Cruise to speak out against it, but Travolta remains faithful.
"I haven't experienced anything that the hearsay has (claimed), so why would I communicate something that wasn't true for me?" Travolta said. "It wouldn't make sense, nor would it for Tom, I imagine."
He also claimed the documentary, which is directed by Alex Gibney and based on Lawrence Wright's similarly titled book, is a product of "people who were disgruntled with their experiences" with the religion, but he insisted it "has been nothing but brilliant" for him.