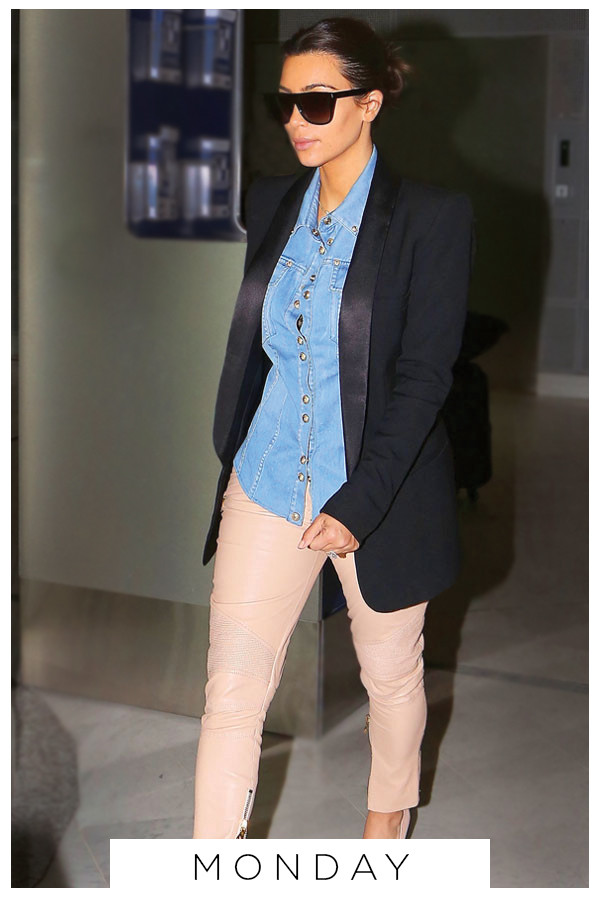 Come Monday, don't waste yet another 20 minutes that you could've spent sleeping by staring blankly into your closet instead.
If the onset of workweek dressing is stressing you out, turn to the wardrobe workhouse both lazy girls and stylish celebs adore: the chambray shirt. How do you wear one piece all week without looking like a repeat offender? These stars show you how.
Start the week off right. Make an impression with a chic look that says you're ready for business. To add sophistication to the typically casual chambray shirt, pair it with luxe fabrics and tailored pieces. Here, Kim Kardashian mixes her lightweight topper with a satin-lapelled fitted black blazer and nude cropped leather pants.