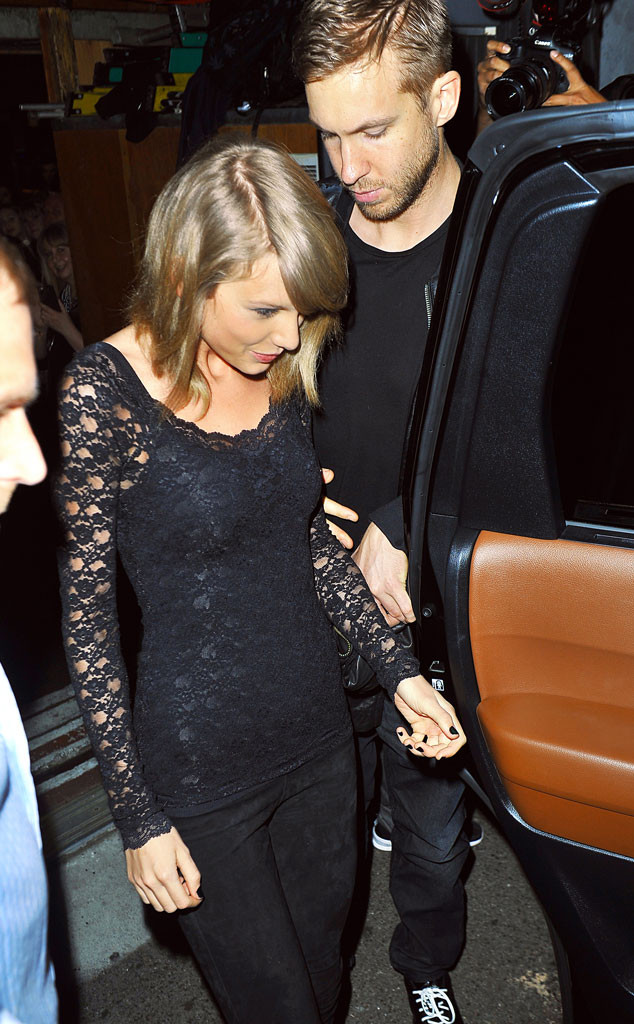 MEP/Splash News
Taylor Swift digs Calvin Harris' style.
The "Style" singer and the "Blame" hit maker made no attempt to hide their budding romance at Haim's concert at The Troubador in West Hollywood Thursday. A few concertgoers snapped photos of the two musicians enjoying the show from a private area in the venue. Harris was photographed wrapping his arms around Swift's waist, and at one point, the pop singer was seen sitting in the EDM producer's lap!
Given the open space around them, it's not as if Swift was out of seating options!
Swift, 25, and Harris, 31, wore matching black leather jackets. It wasn't the first time that they two had coordinated their looks, as they also wore similar styles during a recent trip to Whole Foods in Nashville.
The musicians are both Haim groupies. The pop singer often spends her downtime with sisters Alana Haim, Danielle Haim and Este Haim, while Harris worked with the group on the 2014 hit "Pray to God."