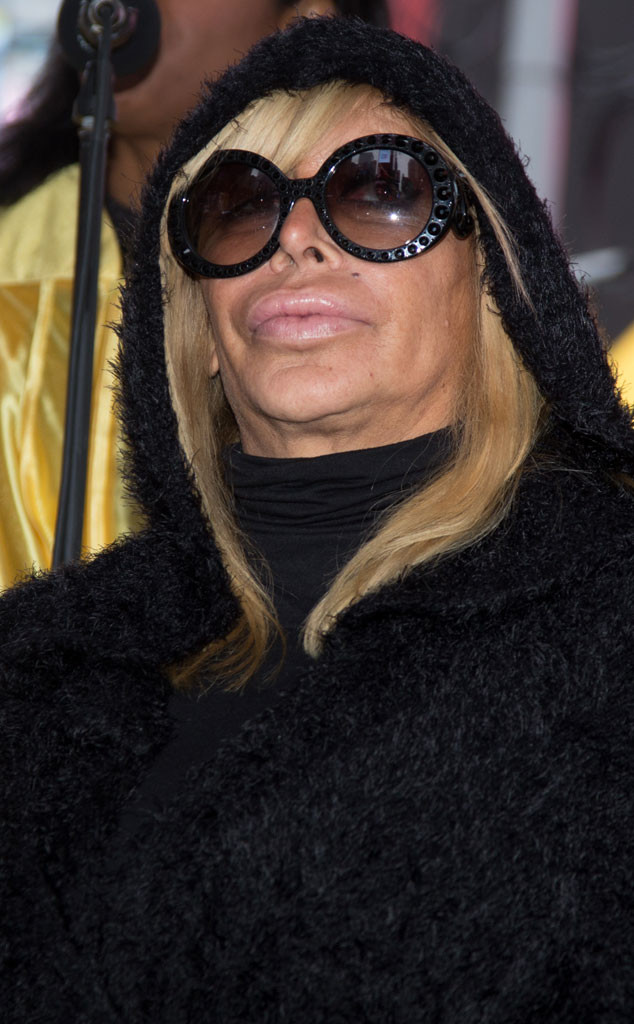 Getty Images
UPDATE: Big Ang gave an update on her condition, see her Facebook post below.
________________________________
Mob Wives star Big Ang has been hospitalized to treat a throat tumor, E! News has learned.
The 54-year-old, raspy-voiced VH1 reality star, whose real name is Angela Raiola, has not talked about her ailment and appeared to be in good spirits at two celebrity events that took place over the past two weeks, as recently as Tuesday.
She was taken to the hospital earlier this week after experiencing pain in her neck and plans to undergo surgery for a tumor in her throat.
"Right now, everyone's just focused on getting Ang the best care possible," a source told E! News.
It is unclear if Big Ang's tumor is cancerous. She has been a smoker for many years.
Big Ang's hospitalization was first reported by TMZ, which said her tumor was the size of a lemon.
On Tuesday, Big Ang took part in the AOL's "death of fake reality TV" mock funeral event in Times Square in New York City. She kept her neck covered with a black top and wore thick sunglasses and a hooded jacket over her blond hair.