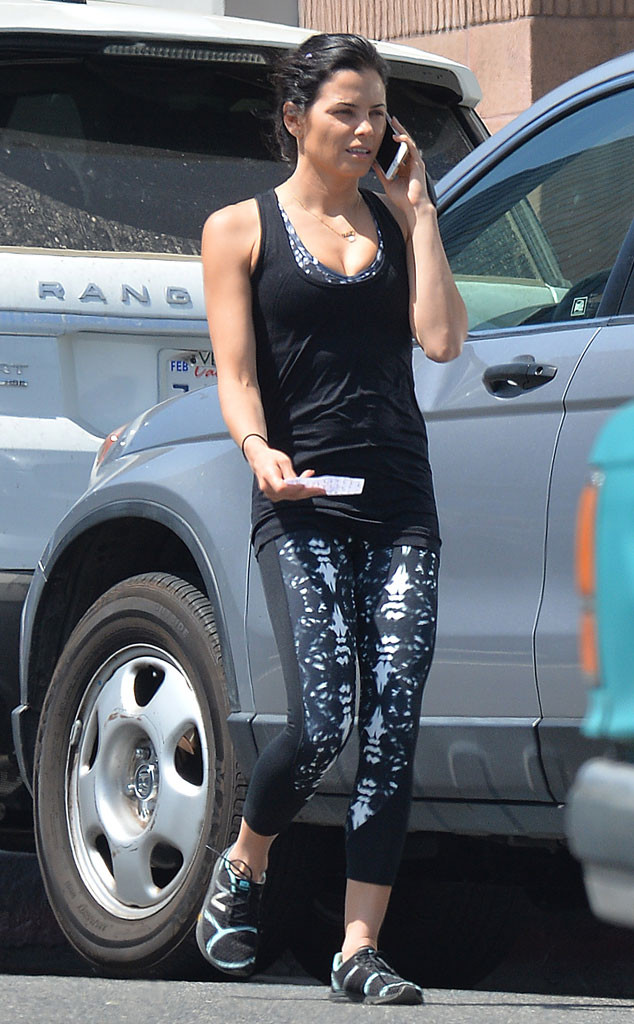 Photographer Group / Splash News
Accidents happen—even to Jenna Dewan.
Such was the case on Thursday when the actress was visiting a salon in Los Angeles on the Sunset Strip, where she unintentionally hit another car while pulling into the parking garage.
Dressed casually in cute workout wear with her hair pulled back, the mother of one immediately stopped to write a note which she placed on the damaged vehicle's windshield, an eyewitness tells E! News.
"I'm so sorry I accidentally hit the front left side of your car! Please forgive me," the note, which appears to have been scribbled on the back of a receipt, read, in addition to including her name and phone number.