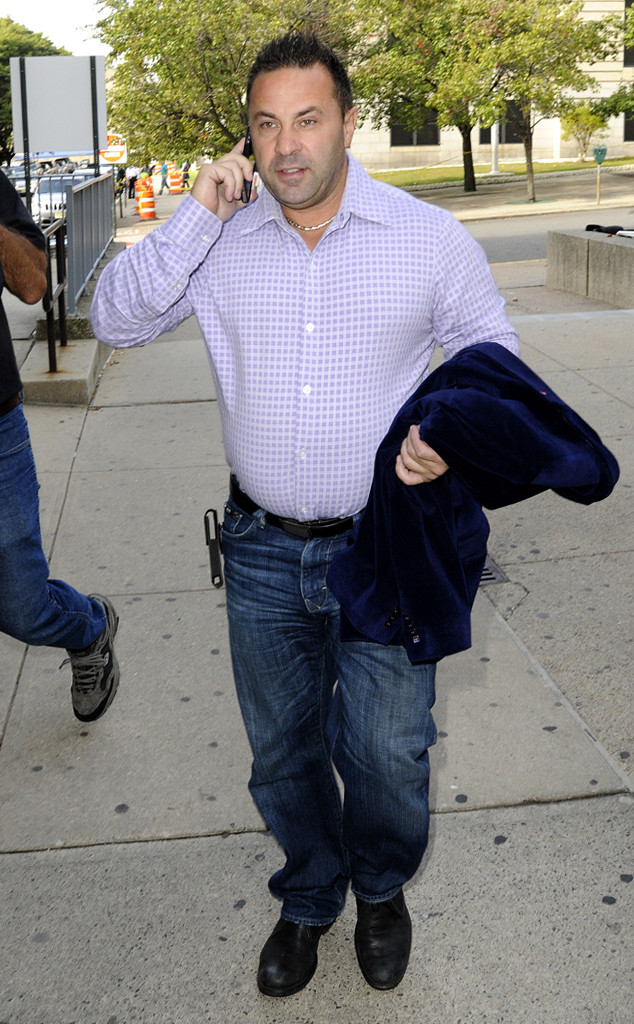 Curtis Means/ACE/INFphoto.com
With wife Teresa Giudice already in prison, Joe Giudice's life just got marginally more difficult.
A judge handed down the maximum penalty in the Real Housewives of New Jersey husband's ID fraud case Thursday, barred Joe from driving for two years and fining him $10,000 for trying to use his brother's ID to obtain a driver's license while his was already suspended.
Joe asked Passaic County Judge Adam E. Jacobs if he was at least allowed to move the cars around in his own driveway, and the judge—who called Joe's driving record "truly mind-boggling"—said no.
"If you so much as back down your driveway... that will constitute a violation of the conditions of your release, of your bail, and it will result in you being remanded immediately to Passaic County Jail," Jacobs warned him.