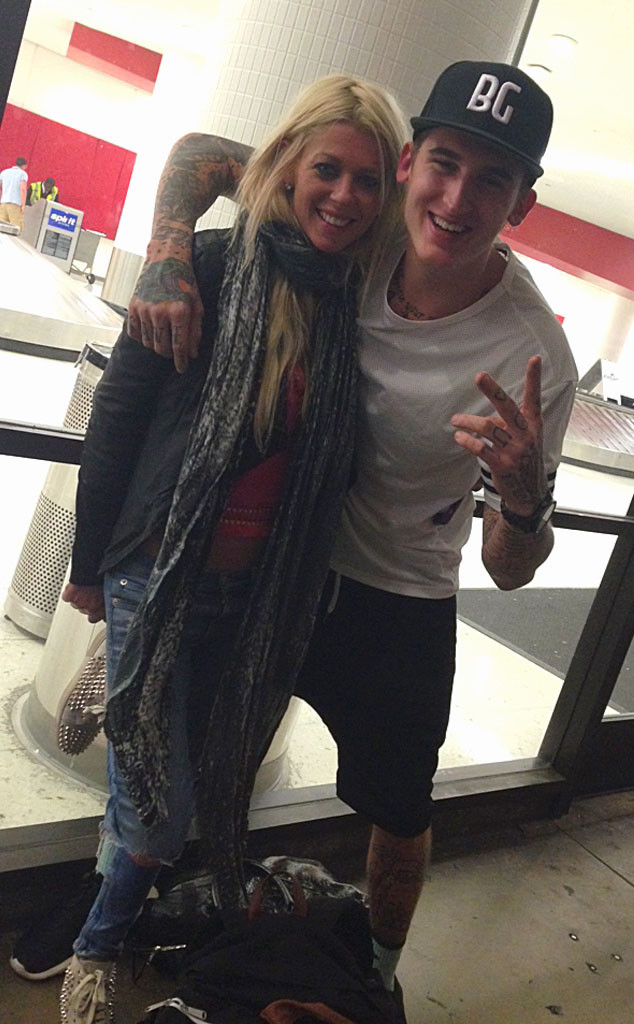 Some flights are annoying and horrible. And some flights become the starting point of a wild and crazy adventure. Enter rapper Crichy Crich and Tara Reid.
Crichy Crich was on a Virgin America flight flying back to Los Angeles from Miami, where he attended the Ultra Music Festival, when he ultimately ended up meeting the American Pie star and getting her name tattooed on him! Wait, what?! Yeah, we couldn't make this up.
Clearly, a lot of questions arise, so luckily Crich filled E! News in on everything that went down that magical day (and yes, he says a lot of alcohol was involved).
"Virgin Airlines has this thing where you can invite people to a chat on their seats. Me and my buddy Ross thought it would be funny to invite the whole plane into the chat and start buying everyone drinks," he tells us. "We had no idea that insane idea would turn into what it did."