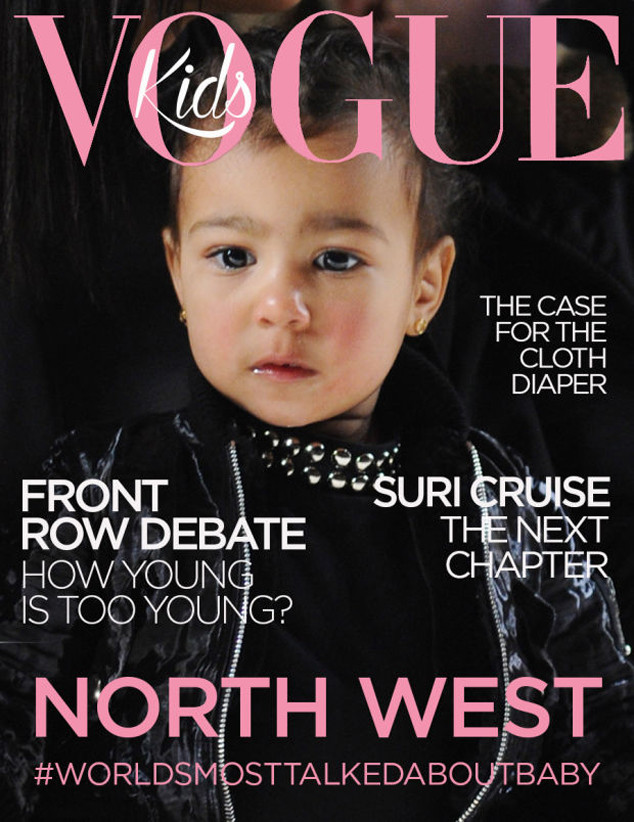 fashionista.com
Full disclosure: This is an April Fools' Joke, guys.
Fashionista posted a mock story this morning about Kim Kardashian and Kanye West's daughter landing her first Vogue cover and, OK, we'll admit, they almost had us going there for minute. The writer purported that Vogue was launching a "Kids" subsidiary with little North as their first cover model—and, well, it's not that unbelievable right? North did make her first appearance in Vogue before she could even walk, when she starred with mom and dad in the tome's April 2014 issue.
(Seriously, it's actually surprising that the 1-year-old didn't appear on that cover with her parents.)
And if Vogue was going to tap a child for the cover, we don't see why it couldn't be Miss West: She's sat front row alongside Anna Wintour, wears luxe designer duds and has even starred in a music video alongside dad. This kid's got high fashion magazine cover written all over her future.