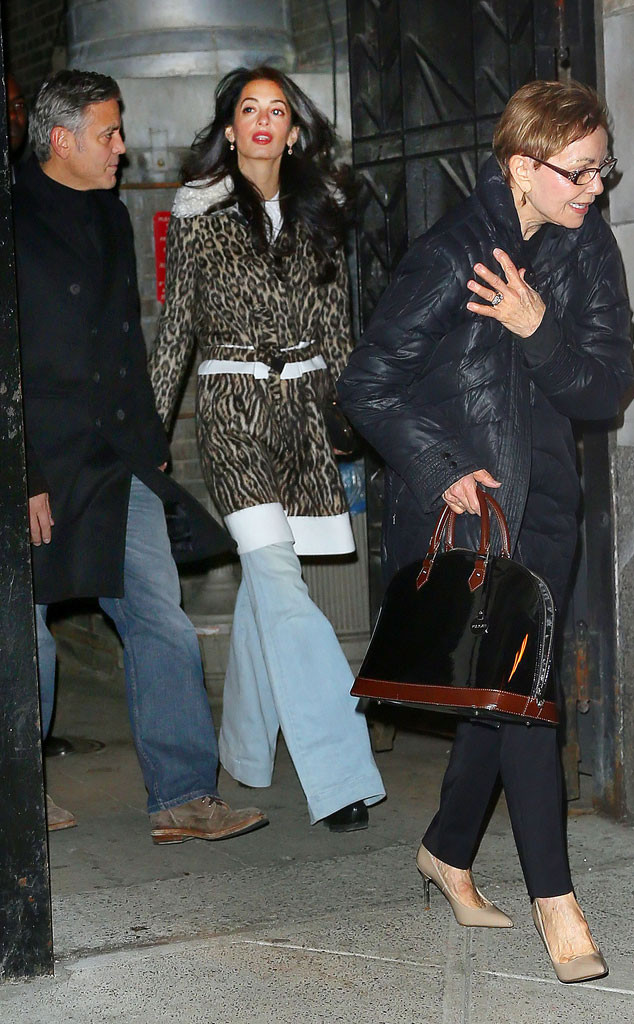 XactpiX / Splash News
George Clooney was surrounded by beautiful women at his favorite Italian restaurant in New York Monday night, but there was something missing...
CARBS! A source tells E! News exclusively that while George's wife Amal Clooney and mom Nina Clooney happily noshed on breads and pasta at Patsy's Italian Restaurant, the actor himself "said he's watching his weight" and mostly avoided them altogether.
Fortunately, for the 53-year-old Oscar winner, the restaurant has some delicious menu options that don't include the starchy stuff! According to a source, George chose to start with a "tre-colore salad" (arugula, endive and radicchio) and then dined on on "chicken tre-colore" (chicken over salad) for his main dish.