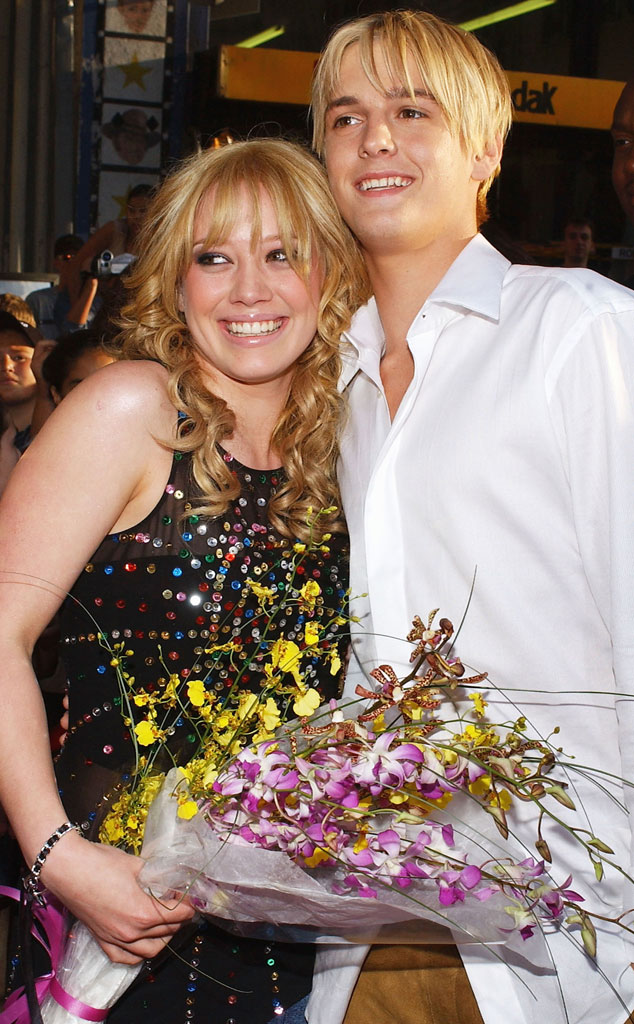 Lucy Nicholson/Getty Images
If this isn't the most glaring case of the pot calling the kettle black, then we don't know what is.
In a shocking turn of events, Aaron Carter wants Hilary Duff to leave him alone. Yes, you read that right.
The former teenybopper took to Twitter—you know, the same place he went to profess his undying love for the former Disney darling—and asked that a certain someone (Duff) stop addressing him to the media.
"Some s--t I just don't get. Stop. Talking. About. It…I did," he wrote late last night. Yikes!