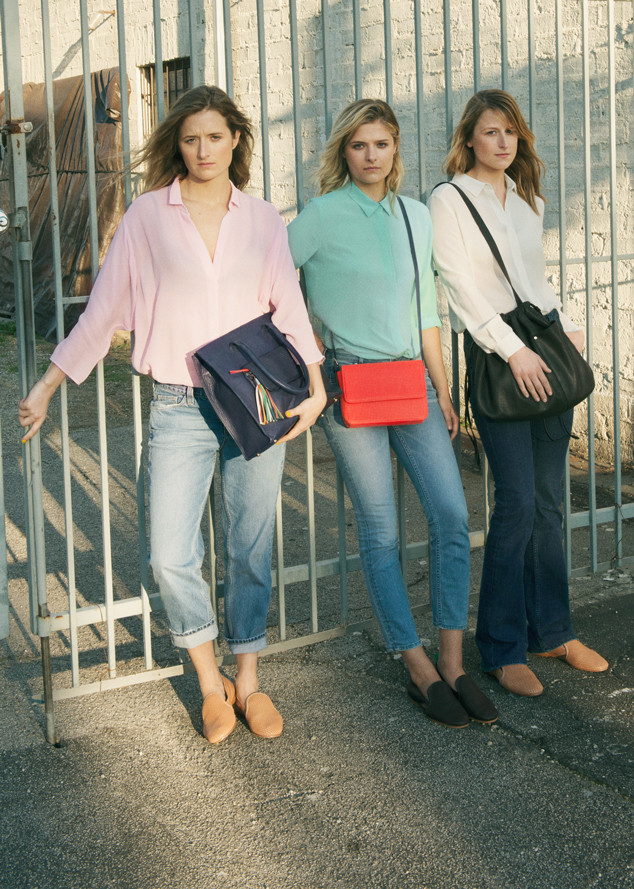 Courtesy Stephen Shore/Clare Vivier & Other Stories
Meryl Streep's daughters Grace Gummer, Louisa Gummer and Mamie Gummer showcase chic looks in a new fashion campaign.
The three beauties appear in a new ads for popular retailer H&M's sister brand, & Other Stories, which launched a U.S. online store last year. They showcase colorful styles from Clare Vivier's new Co-Lab collection, which features shoes, bags and accessories and will be made available for purchase on March 5.
"I was thrilled when &OS enlisted my friends and favorite sisters, Mamie, Grace and Louisa Gummer, to star in the campaign, which was shot by legendary photographer Stephen Shore," the Los Angeles-based designer said on her website. "The shoot took place a few months ago at my home and at CVHQ."
In two pics, the three stand in the sun while wearing bright button-down shirts, three types of jeans and three types of handbags.