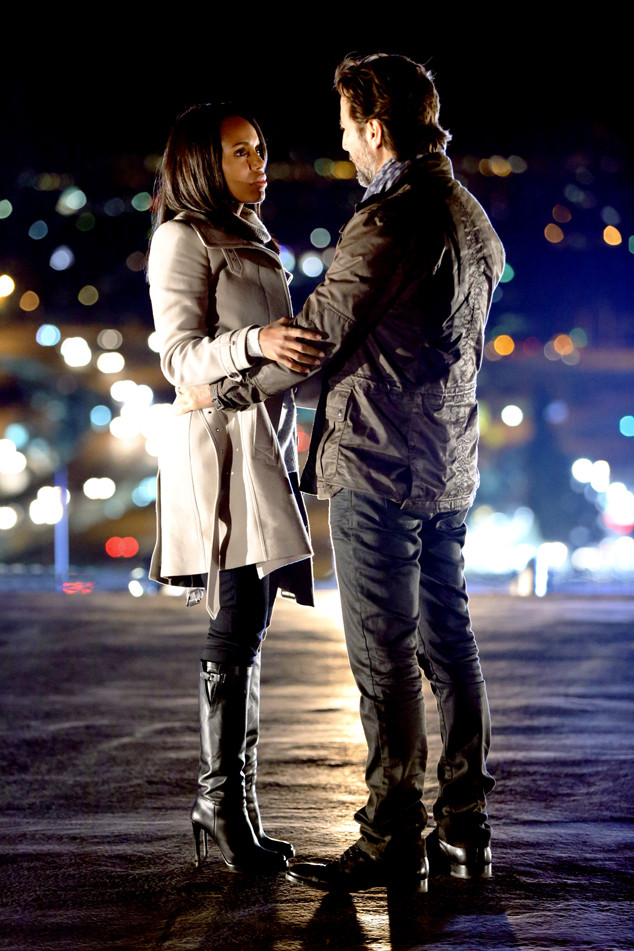 ABC/Adam Taylor
Holy. Crap.
We could never in a million years have predicted who would come out of the woodwork to save Olivia Pope. We are flabbergasted, and very impressed.
At the end of last week, we believed that Olivia was being handed over to Iran, but Liv herself botched that deal by breaking out some Farsi in the first moments of the episode.
So, the auction was back on, and things got crazy. While Cyrus was working on a plan to kill Olivia, believing that was the White House's only option, there was a bidding war going on between OPA, operating as Marie Wallace, and the Russians. Both put $2 billion on the table, and Olivia's kidnappers asked for her opinion. She said Marie Wallace, so they obviously went with Russia.
Fortunately for many reasons, Olivia's new Russian "owner" was none other than…Stephen Finch (Henry Ian Cusick)!
Stephen left OPA at the end of season one, back when the show was barely a glimmer of the insane political thriller that it is now, and we haven't seen him since. Apparently, Abby managed to track him down and discovered that he was working in Russia. You go Abby!