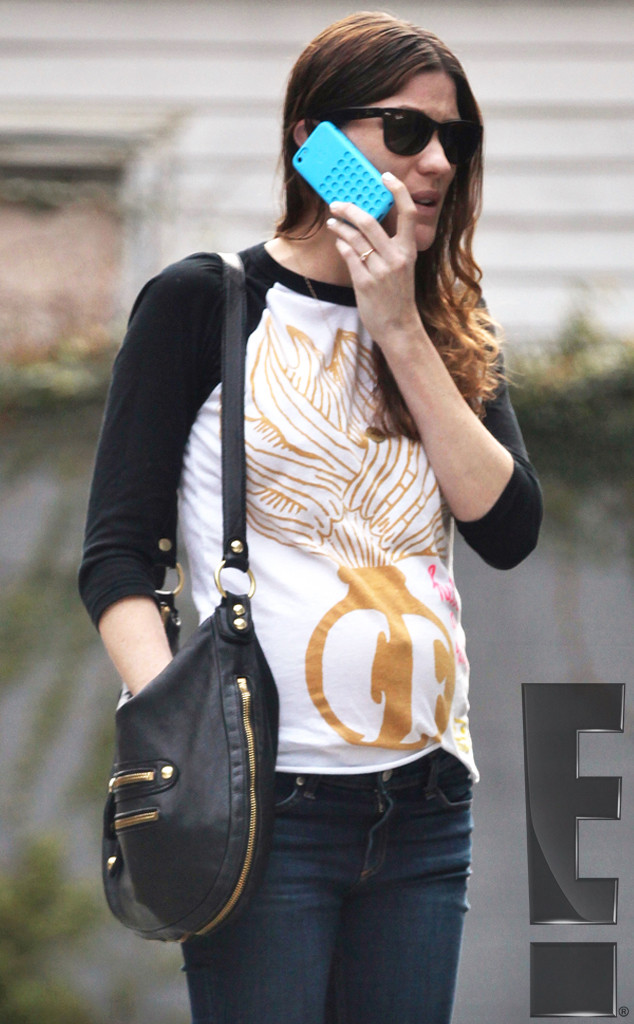 AKM
UPDATE: Jennifer Carpenter's rep confirms to E! News that the actress is both pregnant and engaged. Congratulations to the expectant, betrothed couple!
_________________________________________
Jennifer Carpenter has us wondering about a couple of MAJOR nuggets that might be going on in her life.
The Dexter actress recently stepped out in jeans and a casual three-quarter T-shirt, but her accessories are of what's important to us! We couldn't help but notice that the star appears to have a growing bump and a popped-out belly button, which makes us ask the obvious question: Is she pregnant?!
In the pictures that show her standing from the side, Carpenter's bump seems to have popped!
Even more suspect is the ring she is wearing on that finger. While talking on the phone (with boyfriend Seth Avett, perhaps?), Carpenter showed of her hand, which undoubtedly has a gorgeous sparkler on it!
E! News has reached out to reps for Carpenter and Avett for comment.
Carpenter and Avett (of Avett Brothers fame) have been together since 2013, getting together after she divorced Dexter co-star (and on-screen brother) Michael C. Hall. The actors had tied the knot on New Year's Eve in 2008 and finalized their divorce in December 2011.