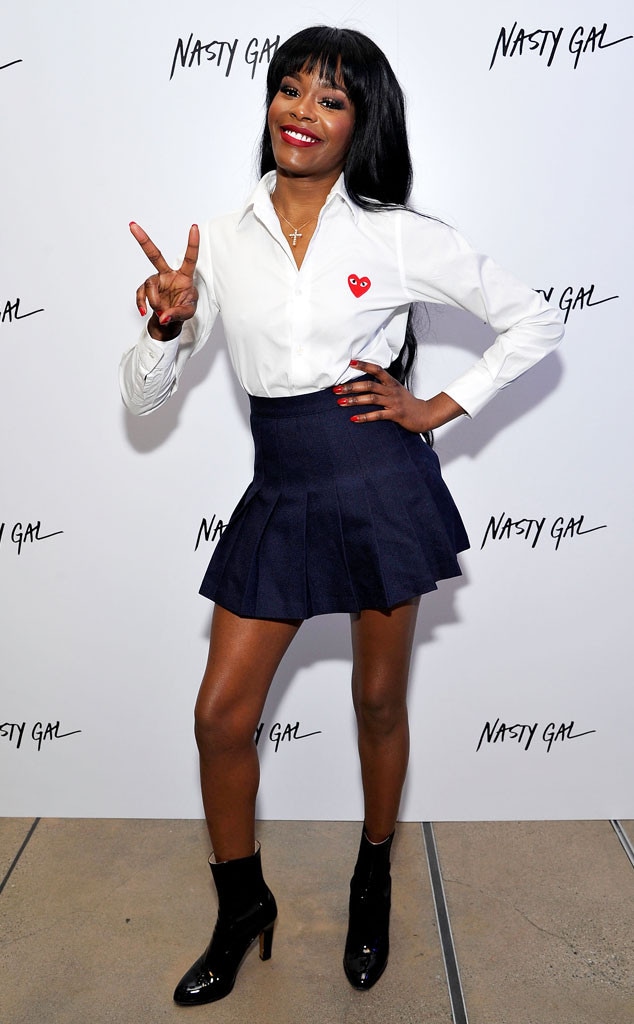 John Sciulli/Getty Images for Nasty Gal
Azealia Banks has sparked another controversial conversation.
Days after going on a Twitter rant to defend her "#whiteface" photo and using multiple racial slurs while doing so, the bisexual rapper posted a lengthy Instagram post to introduce a new argument surrounding different derogatory terms.
The photo, captioned "Azealia Banks is Homophobic 1," stated the following:
The reactions from fans were mixed.
One user who felt her post was way out of line commented, "That argument is STUPID. When gay men say bitch to womerr or each other it is not as an insult... the term bitch, like n---a, has been used as a term of endearment in both the gay community and black community. .. conversely, there is no way f----t can or ever will be used in colloquial terms as a compliment. .. I know you are smarter and more emotionally intelligent than this @azealiabanks."
Meanwhile, another user wrote, "I love you for this s--t here."
This may ring a bell for some who remember Banks' feud with Perez Hilton last year.
Azealia used the anti-gay slur when sparring in a heated Twitter war with the media reporter in November, and tried to justify her use of the word during an interview with The Guardian shortly after the event happened. Banks clarified what she's implying when she says "faggot," as well as her thoughts surrounding misogyny in the gay community:
I don't regret doing it, but I'll never do it again, because I don't care enough about the person to have the battle again and defend my use of the word 'faggot'... A lot of gay men are way more misogynistic than straight men. The shit they say about women behind their backs, it's like: 'Wow, oh my God!'
GLAAD released a story on Banks' use of the word shortly after it happened. "Banks' claim that the word 'f----t' doesn't mean a gay male is not true. Regardless of her intent or her personal definition, what matters is the meaning given to that word by those who hear it, and the damage it causes when they do," they wrote.
"Undoubtedly there are gay kids who follow her on Twitter who hear this word in an entirely different context. This word is used almost universally by bullies, often as part of a larger verbal or physical assault. This word hurts those kids, no matter what Banks meant by it."