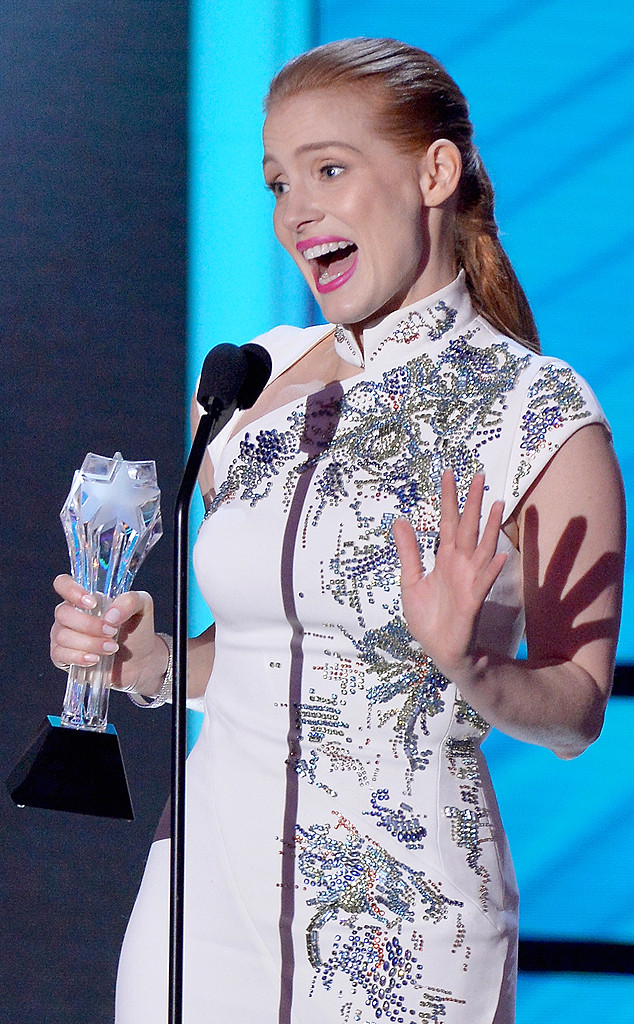 Lester Cohen/WireImage
Jessica Chastain opted to use some of her new MVP clout to push for a united Hollywood front against the injustices that continue to plague the world.
After graciously thanking the four directors she worked with on her 2014 movie slate as well as the individual members of her own team, the winner of the inaugural Most Valuable Player honor at the 20th Annual Critics' Choice Movie Awards was the first to mention on stage tonight that it was also what would have been Martin Luther King Jr.'s 86th birthday.
He was assassinated in 1968 when he was 39.