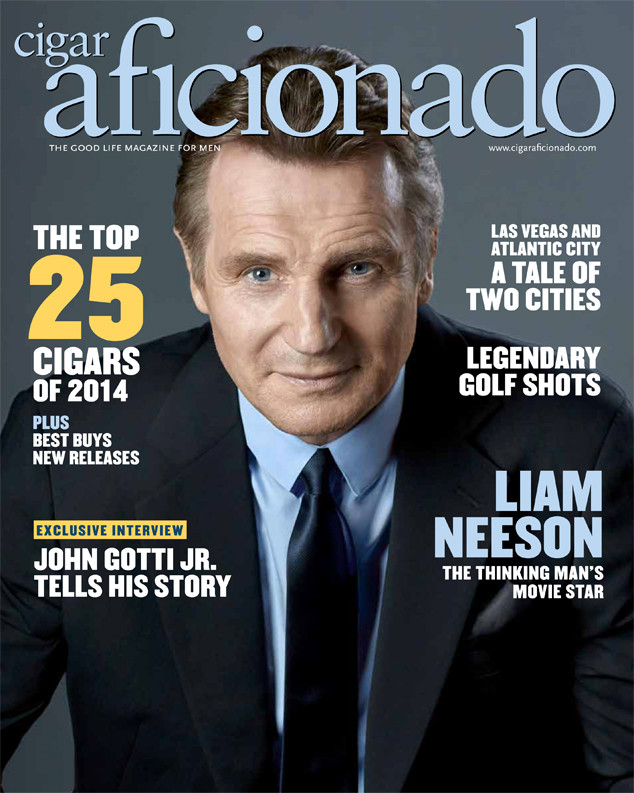 Cigar Aficionado Magazine
Some on-set secrets will never be revealed.
But when it comes to Liam Neeson's time with Bradley Cooper, the legendary actor is willing to share a few new details about his experience.
In a new interview with Cigar Aficionado, Neeson admits he wasn't crazy about smoking cigars for a role. Luckily, his hunky co-star had his back at all times.
"I'd light a cigar for the scene and when the scene was over, I'd say to the props guy, 'Take this away,'" he shared in the magazine available Tuesday. "And Bradley would say, 'No give, it to me,' and he'd smoke it."
Cooper a cigar smoker? We had no idea!