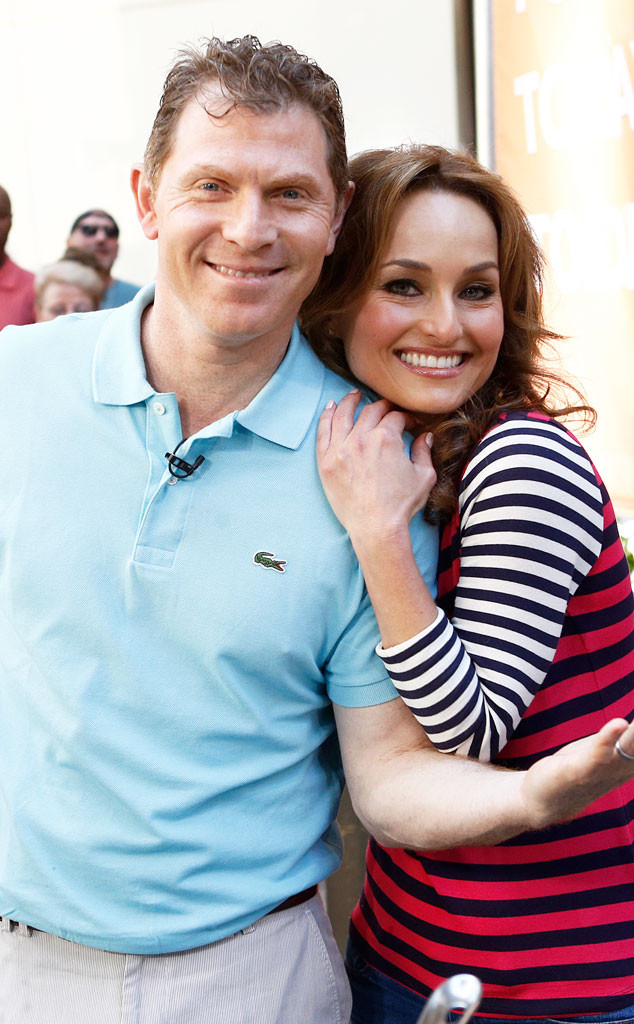 Peter Kramer/NBC/NBC NewsWire via Getty Images
Different strokes for different folks!
The night before Giada De Laurentiis announced her divorce from husband Todd Thompson, she didn't wallow or have a low-key evening—she partied with chef Bobby Flay!
According to reports, the Food Network star was spotted at exclusive restaurant Cecconi's at Soho Beach House Miami with Flay. The Throwdown With Bobby Flay chef has been married to actress Stephanie March since 2005. The cooking duo arrived after attending a work event together, and De Laurentiis seemed to be "in good spirits" despite her impending news.
In such a good mood, the Giada at Home host toasted her co-worker with some wine.
"It looked like a friendly dinner," a source told Page Six. "Giada was super nice, but she definitely had a few drinks. She tripped over her feet on her way out of the restaurant, and Bobby let out a laugh."
Flay's rep told Page Six that the dinner was just "two colleagues and old friends had a quick dinner."