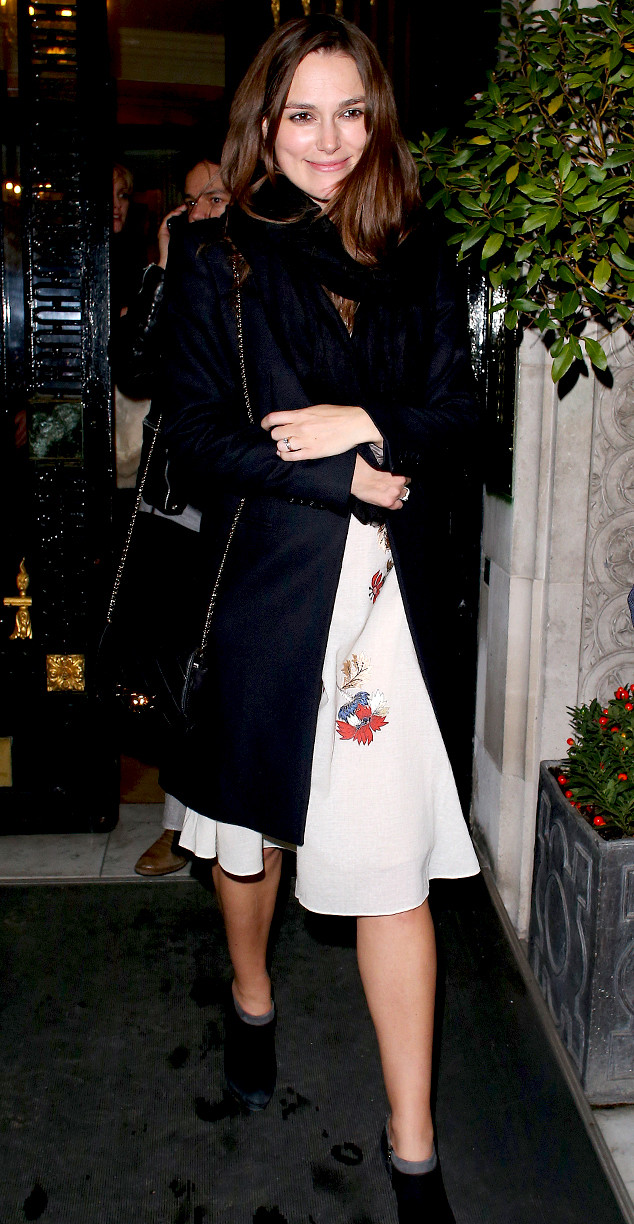 Gotcha Images / Splash News
Keira Knightley has been nominated for several Golden Globe awards and even an Oscar, but that doesn't mean people don't often confuse her for other A-list actresses!
The Imitation Game starrer admits to the Daily Telegraph that people mistake her for several other celebrities, including Anne Hathaway! Ironically, Knightley stepped in for Hathaway at the last minute for the independent film, Laggies, which worked out for the Pirates of the Caribbean star as she admits she was out of work at the time!
"She dropped out very late in the process and they were scrambling a bit to find somebody and I was...well, I didn't have anything," the actress admits.
Stylistically, it's completely different from what I had been doing previously so it was very much 'jump in and hope for the best.'"
As far as looks go it worked out perfectly because she says people think she is the Les Misérables star all the time, even while undercover at the airport.