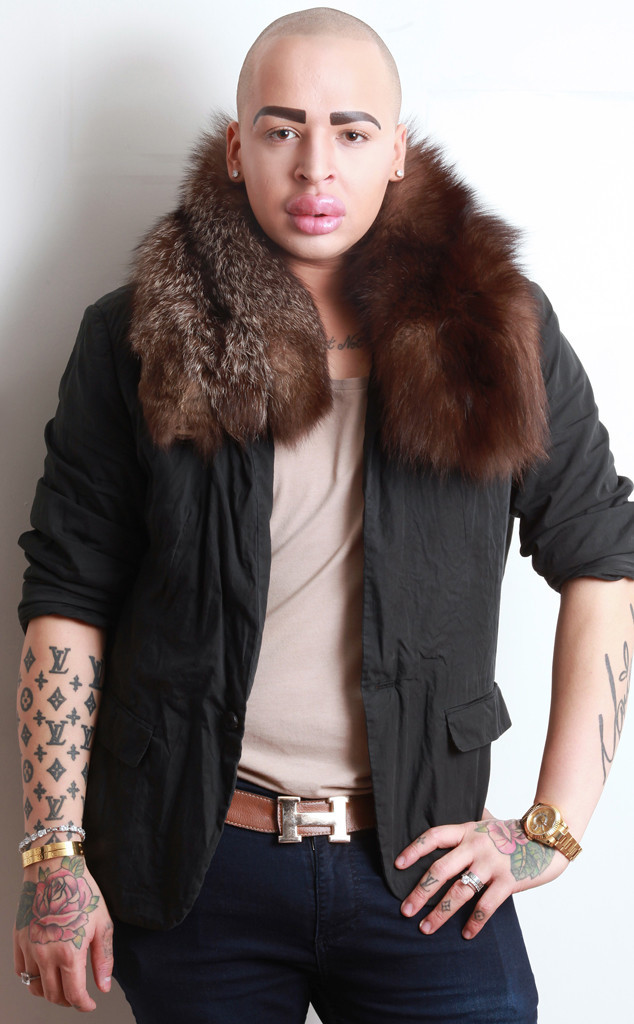 HotSpot /Landov
You can't make this stuff up.
A British man named Jordan James Parke has spent $150,000 on extreme plastic surgery to look like his idol Kim Kardashian. The 23-year-old, who is from Manchester and works as a makeup artist, paid big bucks on medical procedures, including lip fillers, a chin filler, Botox and eyebrow tattooing, in the hopes of looking like the 34-year-old Keeping Up With the Kardashians star.
Parke's most noticeable feature is undoubtedly his gigantic pouty lips, which have undergone over 50 filling procedures.