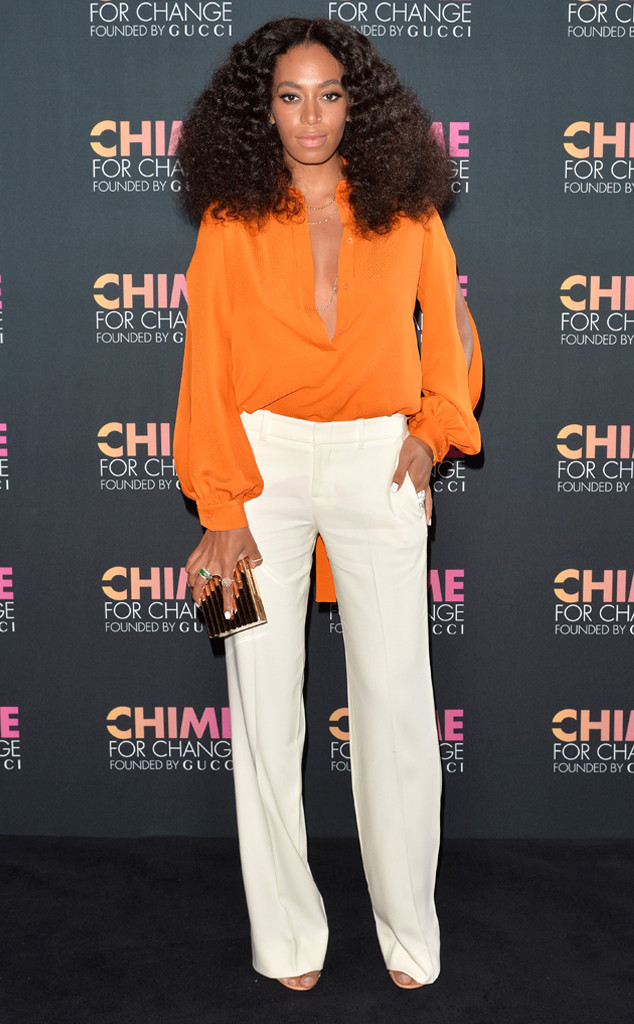 Andrew Walker /Chime For Change/Getty Images for Gucci/Getty Images for Gucci
While most retailers are doing their best to move as much product as possible during the biggest shopping weekend of the year, Solange Knowles is keeping her upcoming line of shoes off the market.
The newly wed was supposed to release her "Wild Wonder" line of Puma sneakers on Black Friday, but decided to postpone it due to the outcome of the Darren Wilson case.
"To echo my feelings shared surrounding the outcome of the Michael Brown case, I have solely decided to postpone the release of my Puma collaboration originally scheduled to release this Friday, November 28th to Monday December 1st," she writes on her Instagram. "I am truly grateful for everyone's support and excited to share this collection with you soon..."