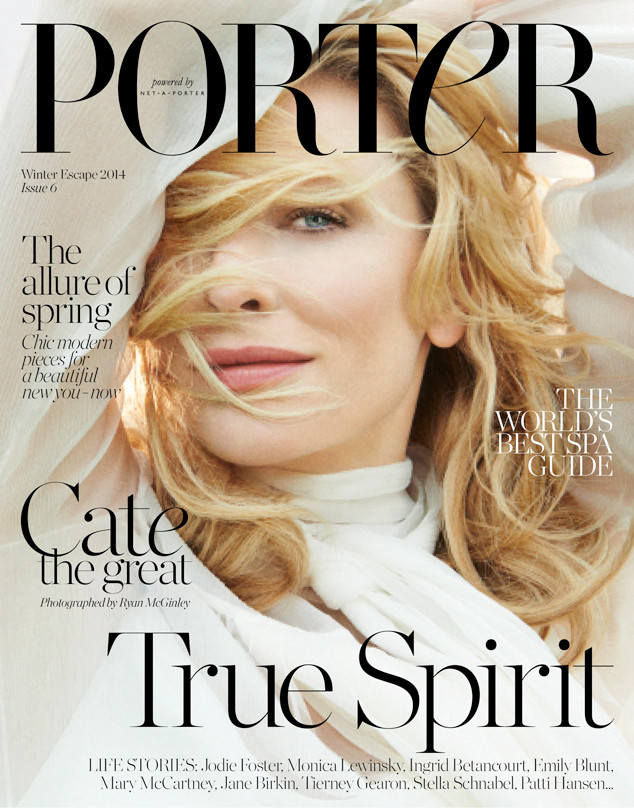 Ryan McGinley/Porter Magazine
Cate Blanchett is one of Emma Watson's biggest fans, and for good reason!
The Aussie gushed about the British star in the latest issue of Porter, saying, "I was so f--king proud of Emma Watson's speech at the U.N. It was brilliant, such an incredible use of her airspace, and really passionate. It was fantastic."
Back in early September, the Harry Potter actress and newly appointed U.N. Women Goodwill Ambassador delivered an emotional speech at the United Nations headquarters on Saturday to help launch the HeForShe gender equality campaign.
"I was appointed as Goodwill Ambassador for U.N. Women six months ago and the more I've spoken about feminism, the more I have realized that fighting for women's rights has too often become synonymous with man-hating. If there is one thing I know for certain, it is that this has to stop," Watson began by telling the audience.