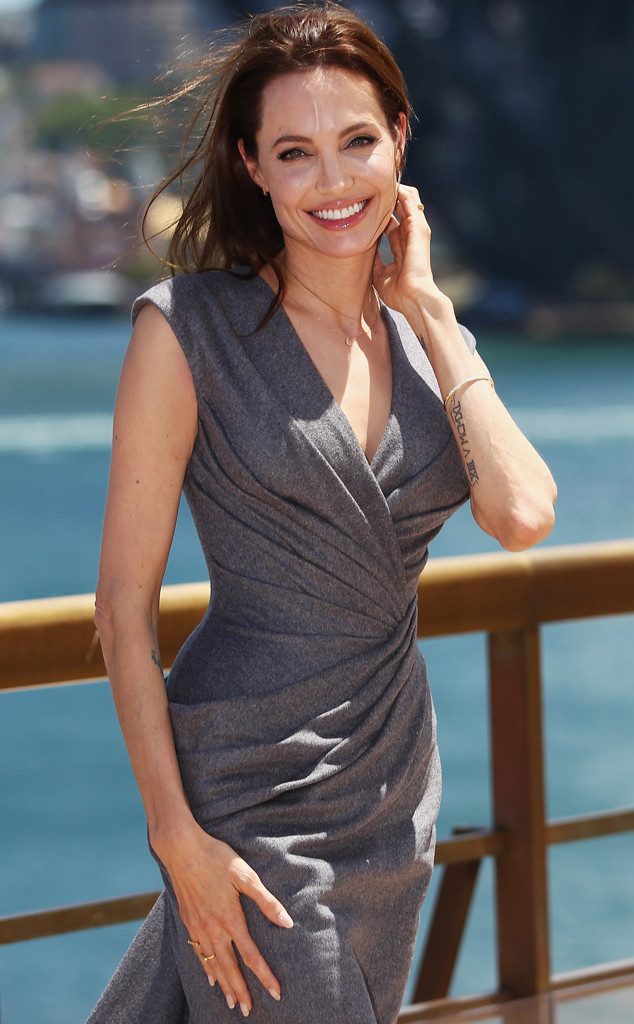 Don Arnold/WireImage
Could Angelina Jolie be putting away the scripts for good?
Maybe!
She previously opened up to Vanity Fair, but the writer-director-actress seems to be debating a permanent career change once again. Already a major humanitarian involved in charities across the globe, Jolie told ITV News that she would consider making a permanent switch if she knew she "felt I could make a difference."
She still seems unclear as to what path she will ultimately follow, but the Unbroken director knows that she wants to help wherever she can.
"I don't know what that means or where that will lead me but I want to be effective," says Jolie, who became a UN Goodwill Ambassador in 2001. "I want to help to make change."
Since joining the UN's global efforts, Jolie, 39, has risen to the rank of director and special envoy for the UN High Commissioner for Refugees. With so much experience under her belt, Jolie is more than aware of the atrocities plaguing other nations.
"We have overall a failing of international leadership when we have 51 million people displaced from conflict, more people displaced than since after World War II, when we have completely open-ended conflicts, when we have crises like Syria," she said. "We seem to be completely unable to handle it and make ground and help all of the people who are starving and dying at the moment...I think clearly if you look around the world you can say that we simply are not doing enough."