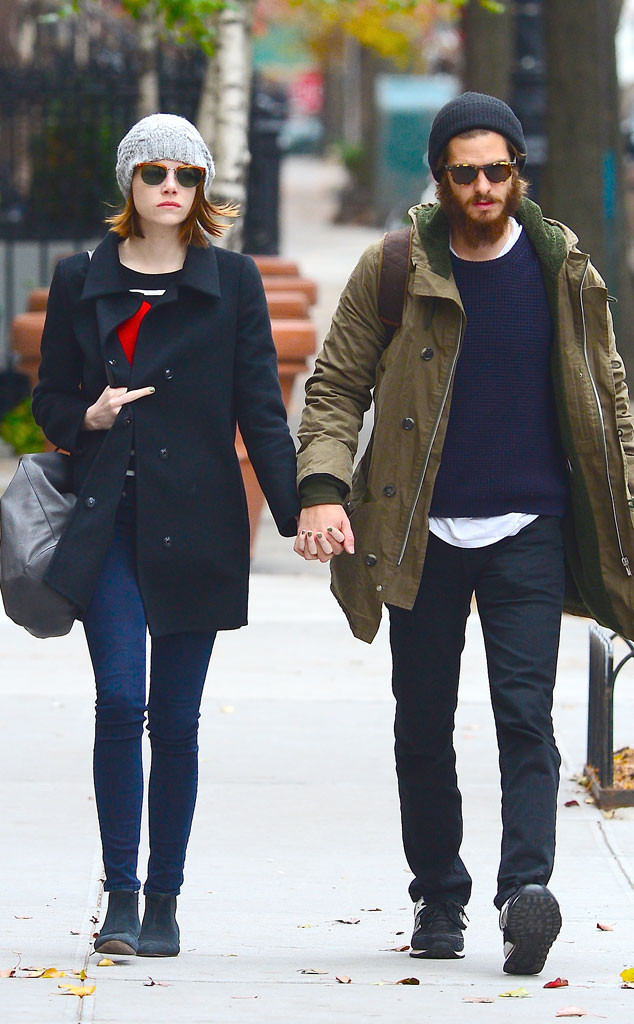 Raymond Hall/GC Images
You're a sly one, Emma Stone!
While walking around NYC hand in hand with her boyfriend Andrew Garfield on Tuesday, the 26-year-old actress sent a subtle message to the paparazzi with her carefully placed middle finger.
During the PDA outing, Stone had her left hand in her man's as they walked around the West Village. As for her other hand, Stone used it to hold together her dark coat while simultaneously sticking out her middle finger to flip off the photogs. Smooth move!