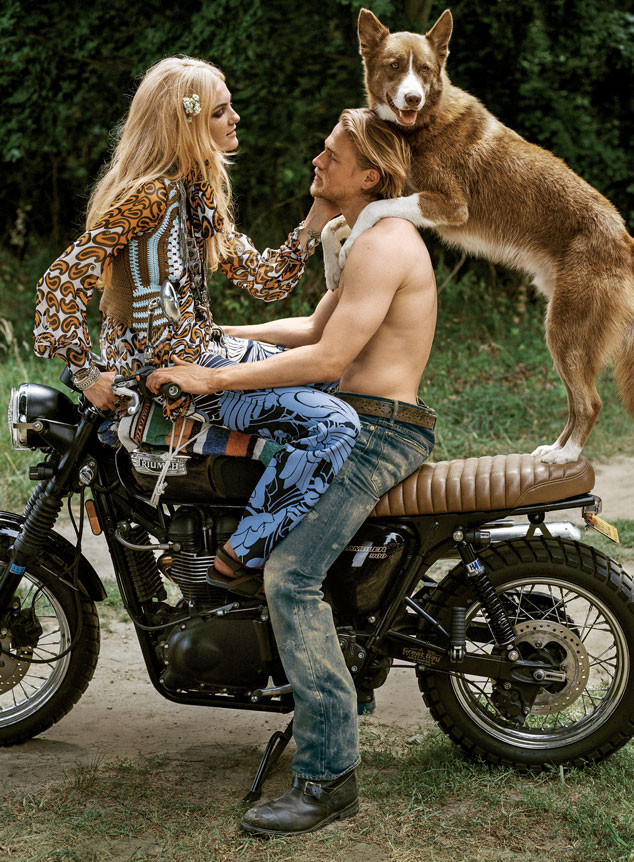 Bruce Weber/Vogue
Charlie Hunnam is really playing up this whole bad-boy thing.
The 34-year-old Sons of Anarchy star is featured in the December 2014 issue of Vogue, and you better believe he's shirtless on a motorcycle!
The former Fifty Shades of Grey front-runner isn't half-naked on a bike all by his lonesome—he's joined by 27-year-old Brazilian model Caroline Trentini and one adorable (and coordinated) mixed-breed pup!
Another shot in the mag, which is on stands now, features Charlie, sitting on an antique love seat inexplicably placed outside, drawing in his sketchbook as Caroline is sprawled across his lap. He's wearing a button-down in this pic, although it looks easily removable.