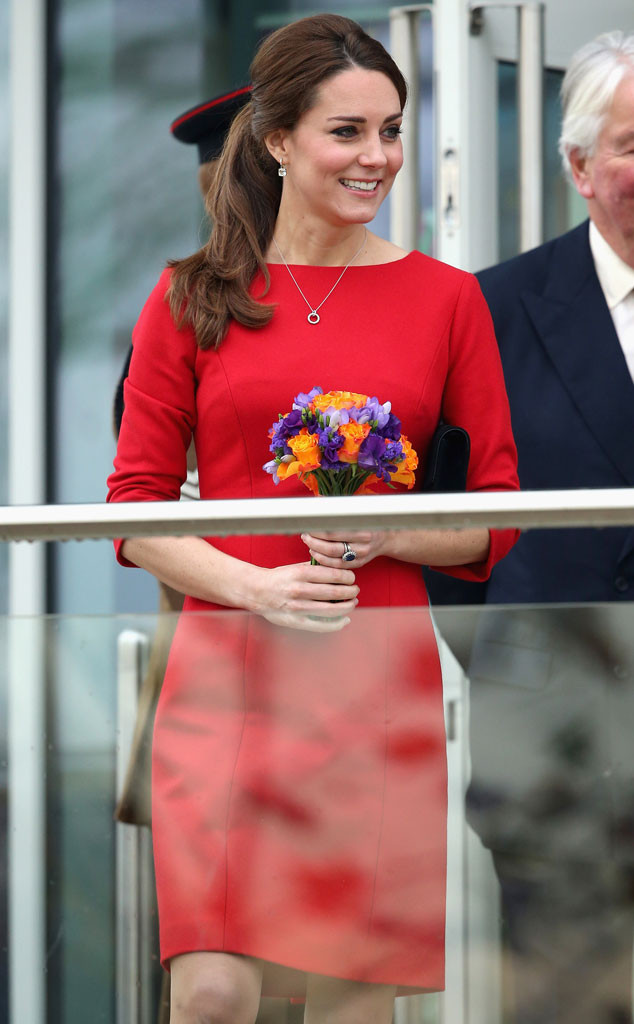 Chris Jackson/Getty Images
Kate Middleton has the best of both worlds—flawless looks and a heart of gold.
The Duchess of Cambridge wowed in a short red dress by Katherine Hooker while greeting those who were attending the East Anglia's Children's Hospices Appeal launch Tuesday. The 32-year-old British beauty showed off just the tiniest baby bump while holding a small bouquet of flowers.
One of the attendees at the event was Leigh Smith, whose daughter, Beatrice, died from a rare heart conditions after only 89 days. Smith revealed that she once wrote a letter to Kate detailing her story, which ultimately received a personal reply from the duchess.
"I was so surprised to receive a letter with such personal comments and signed by her," Smith told reporters. "It was a lovely gesture and helped me through a terrible time. I was touched that she had taken so much time to carefully read my letter and then to reply herself—it shows how much she cares."