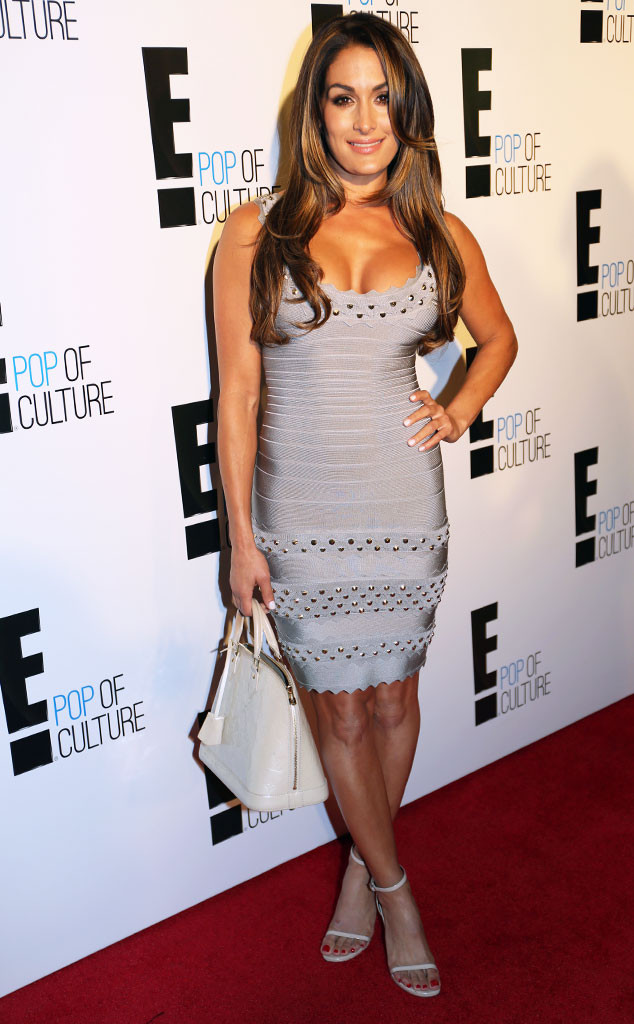 E!
Finally, there's a new WWE Divas Champion!
That's right—for those of you that didn't know, Nikki Bella is now the official Divas Champ after knocking reigning Divas Champ AJ Lee out of her highly-coveted spot! We got the chance to catch up with the Total Divas star and get the scoop on life as a Champ, what it's like to be loved by WWE Superstar John Cena, and so much more.

"It felt different waking up today," Nikki exclaimed. "It honestly feels amazing. I hate to compare this but I'm going to—you know when you have Olympic athletes who fight for something for years, and they finally get that goal—get that medal, it's just such an amazing feeling. It honestly is weird because you feel so many different emotions in that moment. Like your body doesn't know whether to cry, you're in shock, you don't know what to feel, people keep coming up to you and congratulating you; people are cheering and it's weird. You kind of get in this weird emotion but it feels so good and it makes all the hard work and the traveling and missing all the family events and weddings and friends' pregnancies, worth it. In that moment when you win that championship it makes it all okay. It's crazy but it feels beyond amazing to be the champion now."
Despite stealing the spotlight and the title from AJ, however, Nikki insists that there is no bad blood between the two Divas. "We all are professionals here and AJ and i have been working with each other for a while," she explained. "And when you start to work with certain girls, you get excited for them when they win. She and I wanted to have this long old match last night and it's still gonna be a lot of fun with her. I enjoy working with her in the ring and this just put another layer into our story. We're gonna keep coming up with magic."
When asked for her secret in defeating AJ, Nikki shared a tip from her bag of Diva tricks. "You watch someone and you see how they are and sometimes you can use that against them," she pointed out. "She did that kiss of death to Brie's husband Bryan at Wrestlemania and she made history; we made new history last night—we did it even quicker. You know when someone thinks they're good at something, you can use it against them and that's what we did. We did the kiss of death."